Tim Cook, Marissa Mayer among TIME Person of the Year finalists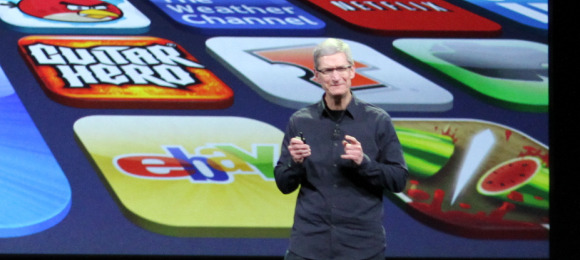 TIME Magazine has unveiled its shortlist of finalists for the magazine's 2012 Person of the Year award, which goes to the person or group that TIME editors deem had the single greatest impact during the past year. Among the final eight to make the list include Apple CEO Tim Cook, Yahoo CEO Marissa Mayer, and Italian physicist Fabiola Giannati.
Other finalists for Person of the Year include Mohammed Morsi (president of Egypt), "Undocumented Americans", Bill Clinton, Hillary Clinton, President Barack Obama, and Malala Yousafzai, the student activist from Pakistan who survived an assassination attempt by the Taliban. As for TIME readers' Person of the Year, that award has been given to North Korean leader Kim Jong Un.
Tim Cook took over Apple last year after former CEO and co-founder Steve Jobs passed away from cancer. After being at the helm for only a year, Cook has outed new versions of the iPhone, iPad, and iMac, as well the completely new iPad Mini. Marissa Mayer took over Yahoo as president and CEO back in July and has since been looking to make some big changes to the company. She's also the youngest CEO of a Fortune 500 company. Fabiola Giannati is in charge of the ATLAS experiment at the Large Hadron Collider (LHC) at CERN in Switzerland, and back in July, she announced that the team at CERN had discovered a particle consistent with the Higgs Boson.
TIME Magazine will announce their winner for Person of the Year on Wednesday. As for the reader poll, other finalists included comedian Jon Stewart, Olympic gold medalist Gabby Douglas, Burmese leaders Aung San Suu Kyi and Thein Sein, and New Jersey Governor Chris Christie, but Kim Jong Un of North Korea took home the prize.
[via MSN]