Tim Cook is highest-paid CEO in the US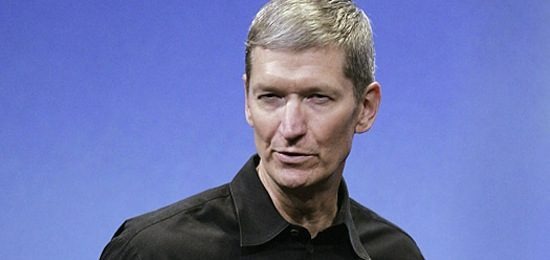 Since taking the CEO helm of Apple 18 months ago, Tim Cook has been the face of the company, and he's getting paid big bucks for the role. According to CNBC, Tim Cook is the highest-paid CEO in America right now, with $95 million in compensation. He leads comfortably over Larry Ellison at Oracle with $70 million, and Ron Johnson at JC Penney.
One of the most interesting aspects of the list is that the top three CEOs on the list have ties to Apple in some fashion. It turns out that both Larry Ellison and Ron Johnson are closely tied to the company. Ellison was a friend of Steve Jobs, while Johnson was the company's vice president of retail for nearly eight years before he left for JC Penney.
Overall, there's a wide variety of companies and their respective CEOs that made it on the list. You have your unsurprising CEOs like Cook and News Corp. boss Rupert Murdoch, but you also have big wigs from unlikely companies like Abercrombie & Fitch, Abbott Laboratories, and Honeywell International.
Tim Cook took over for Apple in October 2011 when co-founder and former CEO Steve Jobs passed away due to his fight with cancer. It's now been around 18 months since Cook took the helm, and the company has been raging on so far, with new products like the iPhone 5, iPad mini, and the all-new Lightning connector.
[via CNBC]