TicPods Free: an AirPods Android alternative with touch controls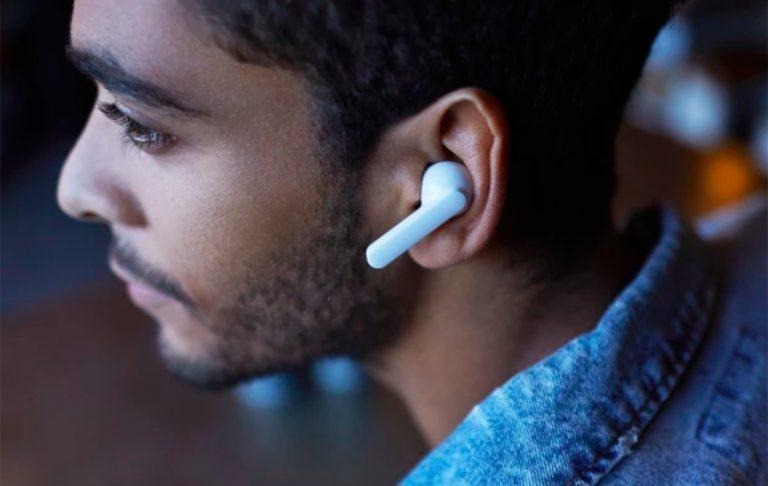 A new pair of truly wireless earbuds will hopefully hit the market soon, and they're called TicPods Free. The somewhat unfortunate name aside, TicPods are an attractive alternative to AirPods for Android owners, promising interactive functionality that includes taps for answering calls. The model boast both noise isolation and noise-cancelling tech, in-ear detection, and more.
TicPods aren't exclusive to Android; they also support iOS, according to the team behind them, and are a bit cheaper than AirPods. The model, which is introduced in highly saturated colors including deep orange, offer up to 18 hours of run time per charge, the "catch" being that the run time includes the charge provided by the battery case, too.
TicPods Free also manage to pack noise cancellation tech into the ear pieces, which feature a design said to be inherently noise-isolating. There's IPX5 water resistance, support for voice assistants, and in-ear detection. The latter feature is convenient for users in public; when one earbud is removed, the audio is automatically paused, then resumes when the earbud is replaced.
Of interest are TicPods Free's various "intuitive" controls, which are comprised of gesture-based functions such as double-tapping to answer a call. Wearers can slide their finger up and down the ear pieces to adjust audio volume and long press to reject calls, as well.
The team behind TicPods Free are seeking funding on the crowdfunding platform Indiegogo, where an early bird unit is offered for $79 USD. That's 38-percent off the anticipated retail price; shipments to backers are expected to start this upcoming July. Other pledge options are also available, including an Indiegogo Special for $99 at 23-percent off retail.
SOURCE: Indiegogo