ThumbTack microphone makes iPod voice recording cute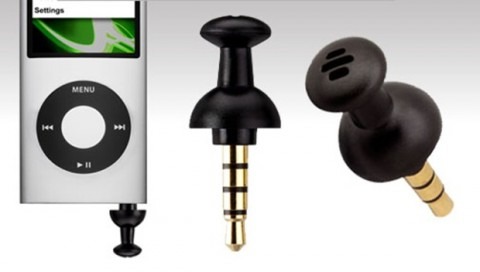 If all this time you've thought the one thing missing from your iPod is a small and convenient microphone, you're in luck. The ThumbTack Mic from SwitchEasy is small, useable and affordable. And those are three things we here at SlashGear can get behind.
The ThumbTack Mic is pretty darn cute and clever. It's shaped like, well, a thumb tack and acts as a microphone for your portable devices. You can easily plug it into your iPod nano or iPod touch to capture some audio while out and about.
In fact, it works with third-party apps, so those with the iPod touch will especially find benefit here. You could record memos on the go, utilize voice commanded apps and more. The best thing about this gadget is its price. At just $13, there's no real risk in trying out the ThumbTack Microphone. And if it works well, you can fake people into thinking you've stuck a regular push pin into your iPod!
[via Gizmodo]