Thrustmaster Debuts Gated TH8 RS Shifter For T500 RS PS3 Racing Wheel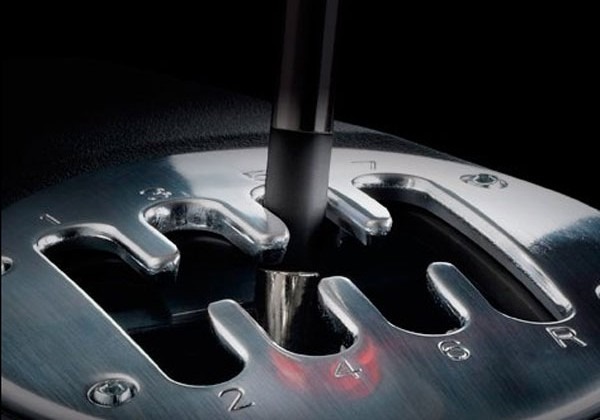 Racing wheels are fantastic for racing games like Gran Turismo and others on the PS3 and there are a bunch of different wheels on the market. Some of the high-end wheels include a pedal assembly with a clutch so you can get that extra realism by banging through the gears if you want. Thrustmaster launched its cool T500 RS racing wheel a while back for the PS3 console and it was great except it had no shifter.
The new TH8 RS is the gated shifter that is designed to go with that T500 RS racing wheel. It connects to the computer via USB and has two modes. It can be used as a gated shifter with seven forwards gears and one reverse gear. The shifter can also be converted for use as a sequential shifter with a plus and minus position for sequential shifting.
The stick is 5.12" tall and the knob on top can be replaced with any universal shift knob for a real vehicle. The angle and position of the shift plate can be adjusted and the shifter has a clamp mechanism for holding it tightly onto the desk or table. The clamp works with surfaces 1 to 5mm thick. The TH8 RS isn't cheap; it will sell for $179.99 when it ships in October.