Three things to know about Lenovo's Ideapad 100S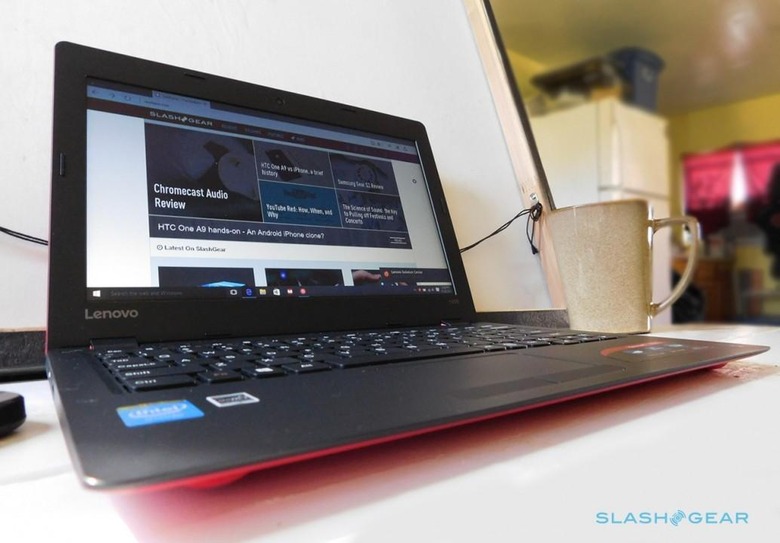 Lenovo's Ideapad 100S is small, cheap and just right (for many users). We recently reviewed it in full, and you'll have to check out that full review to get all of the details. Following that, though, we're back with a trio of notable highlights to get you started; things you should know if you're considering grabbing one of these budget laptops.
1. It's a budget system
The Lenovo Ideapad 100S is a budget laptop, and it makes no effort to hide that. You'll only pay $199 USD for the laptop, which puts it in the financial range where few fear to tread. Whether you're a student on a budget, a tablet lover with occasional need for a laptop, or a road warrior who needs an inexpensive second laptop, you'll find the Ideapad 100S fits the bill.
2. Its design is thin and playful
The Ideapad 100S stands out among other laptops due to its bright red plastic lid, which contrasts nicely with the black trim and interior parts. It doesn't look like a toy, but it does look playful, and will probably get some comments from those close enough to get a look at it.
3. It's modestly powerful
Of course, a budget laptop has to make sacrifices to hit the low price point; doing so is always a balancing act, but not all manufacturers get it right. Fortunately, Lenovo trimmed where one wasn't likely to notice and tossed in some perks to compensate, such as low internal storage (32GB) complemented with 15GBs of OneDrive storage.