This weird Lamborghini Countach is amphibious and up for sale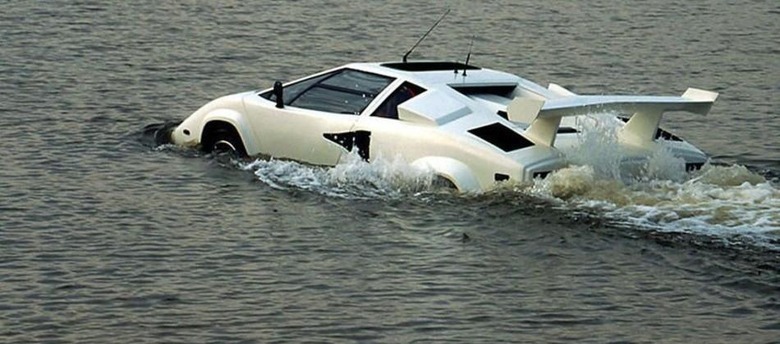 Almost everyone imagines what it would be like to drive a Lamborghini at some point, but what if you could own one and drive it in the water? Here's your chance to do just that, as someone is selling a one of a kind amphibious Lamborghini on eBay right now, for the not too unreasonable price of roughly $26,800. It does have a few particularities, such as not being in decent condition and needing several repairs, oh, and there's the fact that it's not an actual Lamborghini.
What you're really seeing here in a completely custom modification job, for while it's said to at one time have been "the world's fastest amphibious car," this UK-registered car is actually listed as a "Ryan Rover V8 Sports," and features the engine of said vehicle. The seller refers to it as the "Z1A," and says the body was molded after a Lamborghini Countach 5000QV with a re-styled nose.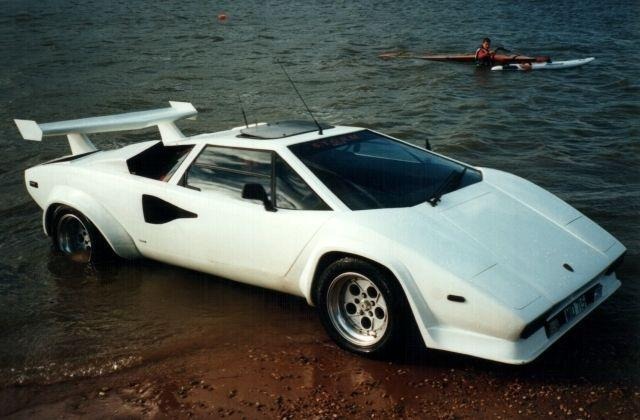 It's not made clear how the seller came into possession of the Z1A, or when it was originally built, but it's said to have a long history of use as a publicity/promotional vehicle. Apparently the car began life as right-hand drive, was eventually sold, converted to left-hand drive, shipped to the US to be used for filming in Hollywood, then somehow made it back to the UK, only to be converted back to right-hand drive. It's spent its last 15 years, however, sitting unused in storage.
According to the eBay listing, here are some of the specs highlighted by the seller:
- Stunning looks

- Amphibious capabilities not visually detectable on the road

- F1 type push-rod suspension with hydraulic activators to lift wheels for water use

- Twin prop drive

- Front hydrofoil

- Smoke ejector (Yes really!)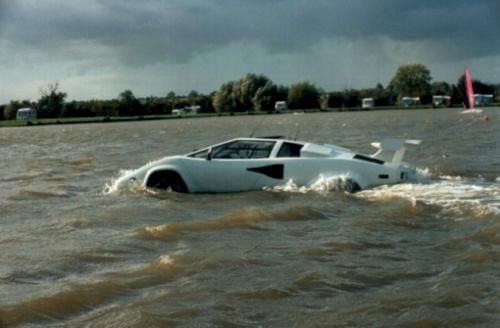 Among the many UK media publications the Z1A has been featured in include the BBC, Sky TV, the Daily Telegraph, and even Top Gear (the Jeremy Clarkson version).
As for the repair work needing done to return the amphibious Lamborghini to former glory, the list is fairly long and includes things like replacing the seats (which are missing), tires, brakes and carpet, having the doors reinstalled, and getting new side mirrors, among other work. In other words, potential buyers shouldn't expect to hit the road (or waters) with the Z1A immediately after purchase.
Lastly, the seller notes that if the car was given some "TLC" and all the repairs were completed, it would be worth $70,000 or more. That figure may or may not be a bit high, but owning the "world's only amphibious Lamborghini Countach" could certainly have its advantages.
SOURCE eBay