This week's Fortnite update is all about explosives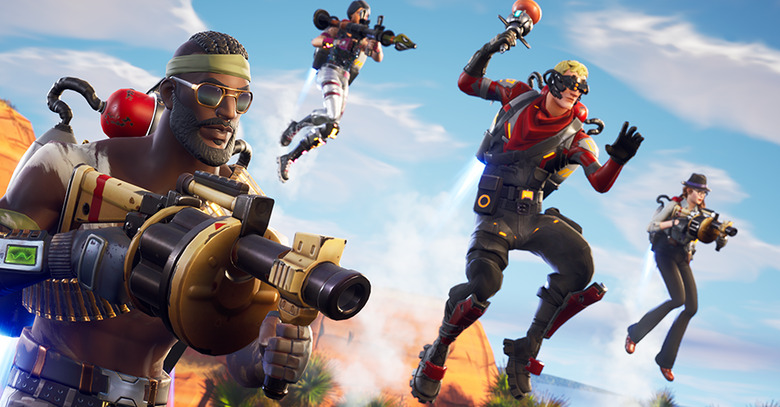 It's time for yet another Fortnite update, and this week, the focus is mostly on explosives. As announced last week, the Guided Missile is making a return to the game today, though it's doing so with some major tweaks that keep its power levels in check. On top of that, players can also look forward to a new game mode that's using explosive weapons in high-flying fashion.
Fortnite's version 5.10 patch notes detail the changes that have been made to the Guided Missile. The weapon has been nerfed in almost every regard, which is good because it was met with complaints that it was overpowered on its initial release. You'll only be able to find the Guided Missile in epic and legendary variants, so it might not be something you encounter all that frequently.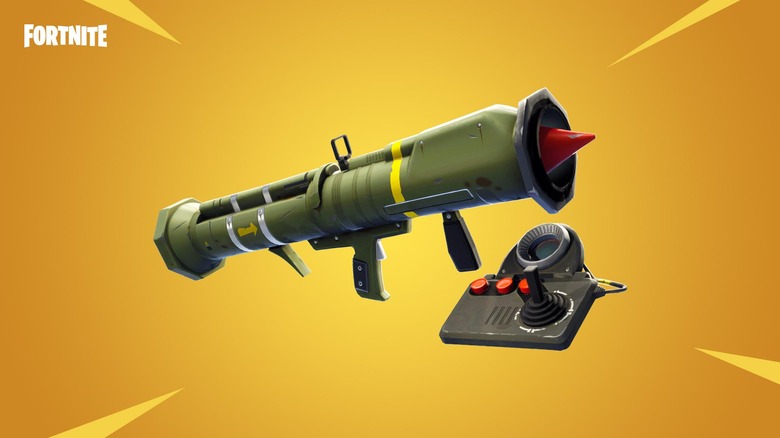 When you do find one, however, Epic says that it wants you to use it more as a scouting tool than as an offensive weapon. To bring it in line with that vision, Epic has dropped the Guided Missile's movement speed and fuse duration. Player and structure damage have been decreased significantly as well, so don't expect the new Guided Missile to be the terror it used to be.
In addition to the return of the Guided Missile, there's also a new limited-time game mode to check out. Dubbed Fly Explosives, you'll only find explosive weapons in this mode, along with Jetpacks you can use to rain fury from the skies. In Fly Explosives, the Jetpacks you'll encounter have increased fuel regeneration rate and decreased burn rate, which means you can stay in the sky longer than you'd normally be able to. In short, it sounds like a pretty hectic mode.
That's about it for today's update, though it's worth noting that the Jetpack and Guided Missile have both been added to Playground mode. Slurp Juice, on the other hand, has returned to the game, so you'll finally be able to take advantage of its tweaked capabilities. This new update is live now, so hop into the game and check it out.