With Google working its way into many different facets of every day life, it can be pretty difficult to keep tabs on all of the data it has on you. Perhaps brought on by controversy that has hit Google's competitors in recent months, such as Facebook's Cambridge Analytica scandal, or the EU's new laws on data privacy and protection, the company is looking to make it easier to access the wealth of information in your Google Account. Among other things, this means a redesigned Account page aimed at ease of navigation.
As explained over on The Keyword, the new Google Account is split into a number of different tabs. These tabs allow you to view things like personal info, data and personalization options, your security settings, and your payment methods and subscriptions. Along with these broad categories, you can also see more specific information like the devices you've linked your Google account to, the purchases you've made through the Google Play Store, and your stored contacts.
This redesigned Account page makes it pretty clear that Google collects a lot of information on its users, which in turn can make it difficult to find specific settings when it comes time to change or check in on something. To help with that, Google has introduced a new search function in the Account page, but if that doesn't get you where you need to be, there's also a dedicated support page that you can use to ask community experts for help.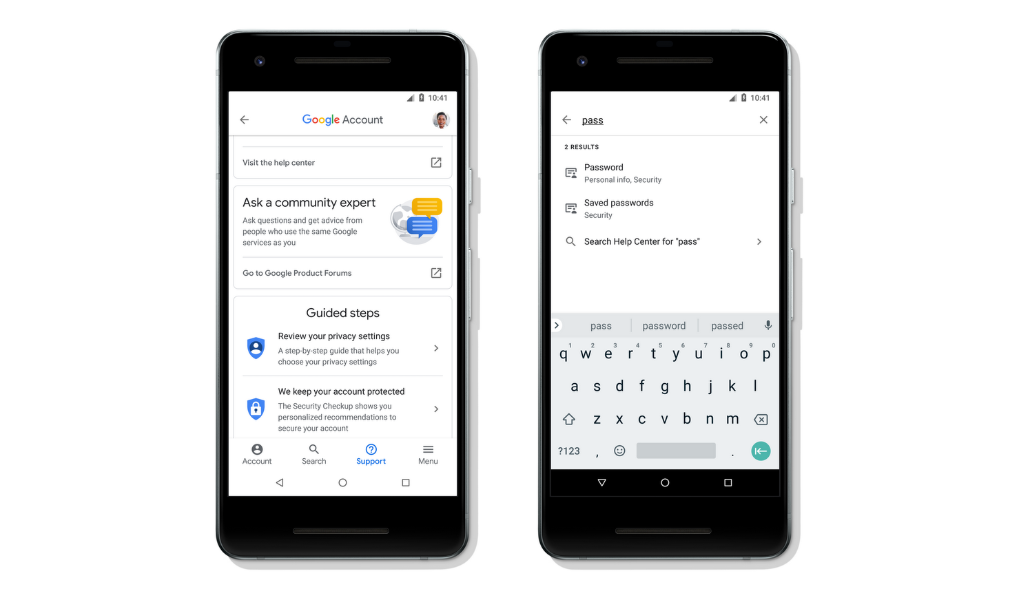 Obviously, security and privacy are what many users probably care about most, and Google's Account page seems to have been updated with that in mind. For instance, you can view your activity across your entire account, accessing things like your browsing history for both Google Search and YouTube, along with your location history and voice activity. By heading to the aforementioned data and personalization tab, you can perform a privacy check up and even turn off targeted ads.
This isn't a very exciting update by any stretch of the imagination, but it's one that will be important to a lot of users nonetheless. Google's new Account page is available today on Android, with Google saying that it'll come to iOS and web later this year.