Not that sharing files from your Mac is difficult, but it could be easier. Sourcing, emailing, Air Drop — it's a ll kind of fussy. Sharing doesn't have to be a problem, though, and we've found a neat app that might make your life a lot easier when it comes time to quickly send along a folder or document.

Infinit makes a home in your menu bar, and could not be easier to use. You even get two different methods for sharing apps, depending on how you prefer to work. You can choose from a list, or have a select few pop up when you choose to share.
All you have to do is find the file you'd like to share, and drag it to the app icon in the menu bar. From there, a list (however you choose to see contacts) pops up, and you just pick who it goes to. Drag, hold, and drop — it really is that simple.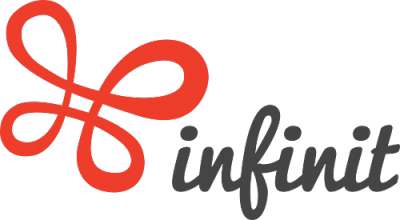 Infinit offers peer-to-peer sharing, too, so there's no server to be routed through. You can even generate links, which are hosted on their (yours, really) inft.ly site. The links utility is a bit cumbersome, but great for quick hosting. We'd like to see more of a post-link-creation sharing option, here, but it still works easier than a lot of sharing apps.
Infinit also lets you stream media from the site a link is hosted on, so it's a really easy way to share personal family videos with a select few. Recipients also don't need to have Infinit to receive or view anything. Best of all, if your connection is disrupted, Infinit pauses the share until you're back online.
There are other apps we've found that do file sharing well, like the recently mentioned Alfred or Found, but Infinit makes it easier to share quickly to individuals or a group. Sharing on social sites like Twitter is also simple and easy, and links are saved in the clipboard for use any time. Infinit can be downloaded directly from the company website.