This LEGO Star Destroyer has a full interior, complete with hangar and ships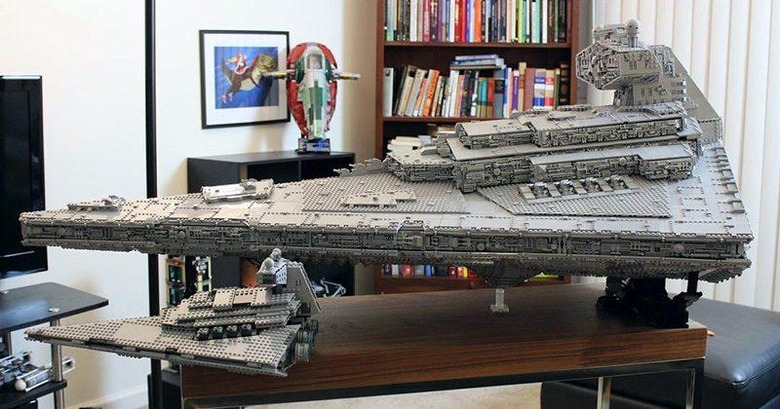 My favorite toys growing up were my LEGO sets. Well, I say "sets" but really very few of my sets stayed the way they were originally intended. They were all eventually parted out to make way for more imaginative creations. While I did make my own custom X-wing and TIE fighter, nothing I constructed was anywhere nearly as amazing as this custom Star Destroyer.
As you can see from the main image above, this ISD Tyrant destroyer is huge. That little thing next to it? Yeah, that's the 2014 official LEGO Star Destroyer kit (75055). But just being large and having lots of exterior details aren't the only interesting parts about this custom ship. Like all good things, it's what's on the inside that counts.
The giant ship features a bridge, a conference room, officer's quarters, medical bay, ship's ops, a Sith meditation chamber, and more. There are three levels in total, and each of these sections has room for a few minifigs to occupy them. This is probably the most detailed Star Wars LEGO creation that I've seen, that also features a functional interior with room for minifigs.
What's perhaps the coolest part is the fact that the creator even made room for a hangar, complete with a pair of TIEs, a shuttle, and a captured Rebel A-wing. Each of these also has room for one or more minifigs.
Source: Reddit