This Is When The ASUS ZenFone AR Will Be Available In The US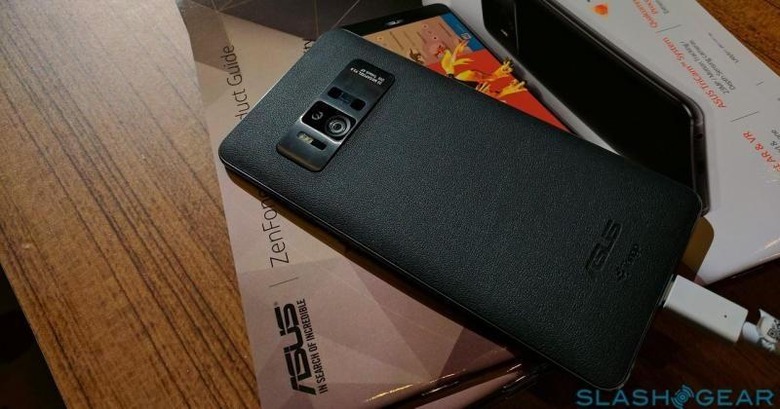 It's not unusual for smartphones to launch a few months after they've been announced, but a six-month waiting time is next to ridiculous. But that is exactly what ASUS is doing with the ZenFone AR, which has yet to see the light of day in the market. Announced at CES back in January, ASUS CEO Jerry Shen has revealed that it's going to take about a month more before this AR/VR smartphone lands in Verizon's shops in the US.
What's so special about the ASUS ZenFone AR anyway? It's definitely not the first Google Tango phone, that's for sure. That distinction belongs to the Lenovo PHAB2 Pro. That giant of a phablet, however, failed to bring what was once an academic and research technology to the masses, and with good reason. It lacked both the power and the appeal that a more premium device like the ZenFone AR brings.
Although it's no Snapdragon 835, the Snapdragon 821 that powers ASUS's AR-enabled smartphone is just as powerful. Definitely a whole lot more than the Snapdragon 652 that powers the Lenovo PHAB2 Pro. ASUS also had time, a lot of time really, to work with Qualcomm to fine tune the processor for AR and VR. Plus it has a whopping 8 GB of RAM, the highest you'll find in any consumer smartphone. A more moderate 6 GB version might be made available as well.
The ZenFone AR is also not as gigantic and unwieldy as the almost tablet-like PHAB2 Pro. In fact, it can fit inside a Google Daydream View headset. That's because the ZenFone AR supports both Google Tango and Google Daydream, making it the first AR/VR smartphone in the market.
As to when it's coming, Shen places the US launch some time in July, after the ZenFone launches in Taiwan in June. Availability hasn't changed and it remains a Verizon exclusive. It won't cost as much as a Samsung Galaxy S8+, hints Shen. It's probably going to still cost a lot. Shen also says that ASUS in heavily invested in pushing and growing the Tango AR ecosystem, with Google's backing, of course. Given these two companies' track record of abandoning even mature products, that doesn't really say much.
VIA: Engadget