Google's big Pixel event is only two days away now, but unfortunately almost all the company's big product announcements have been leaked over the last week or so. Not only have we gotten early looks at the new Pixel 3 smartphone, but also the upcoming Pixel Slate tablet. Long-rumored to be Google's first Chrome OS-powered tablet, final images of the device have surfaced revealing the UI, detachable keyboard, and other details.
Right off the bat we can see Google's tablet uses a Chrome OS interface that differs from the Acer Chromebook tablet. The images, first published by MySmartPrice, show off a thin chassis with a display that likely uses a 3:2 aspect ratio, a matching stylus pen, both front and rear cameras, a single USB-C port, and stereo speakers.

Also pictured is a detachable keyboard that uses a four-pin connection to the tablet. The accessory has round keys, a touchpad, and a dedicated key for Google Assistant. The tablet itself seems to be lacking a standard headphone jack, and it's suggested that the power button features a built-in fingerprint sensor.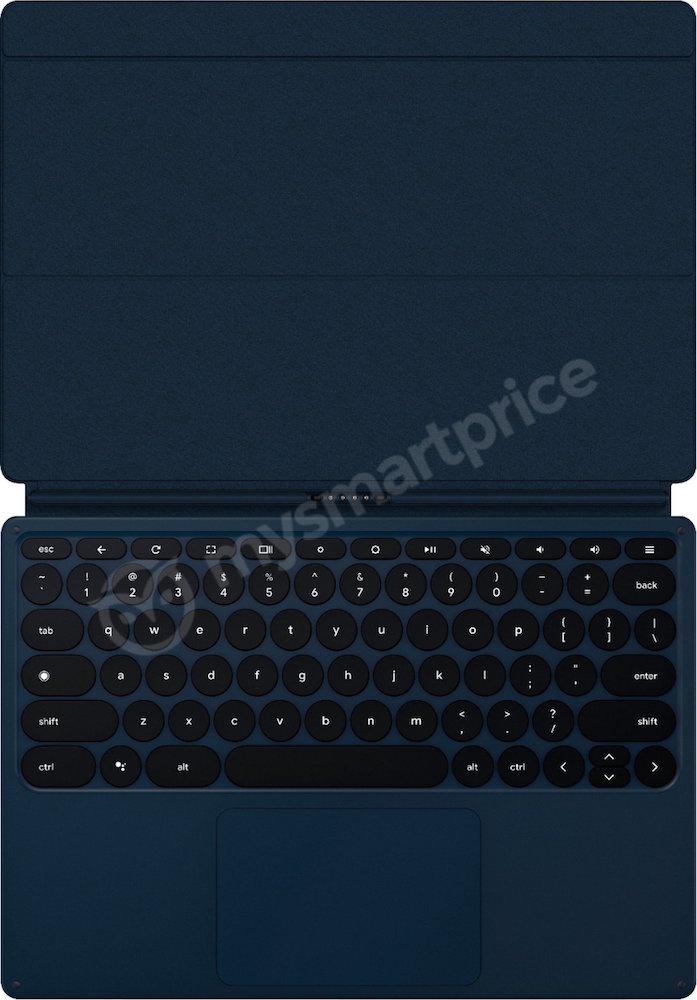 What's still a mystery, however, are the Pixel Slate's specs and internal details, although it's a safe bet we can expect a tablet that's comparable to the Microsoft Surface and Apple iPad devices. There's no word on pricing just yet, but that will come during Google's October 9th event, with a release expected shortly after.
SOURCE MySmartPrice