This is Audi's custom car-controlling LG smartwatch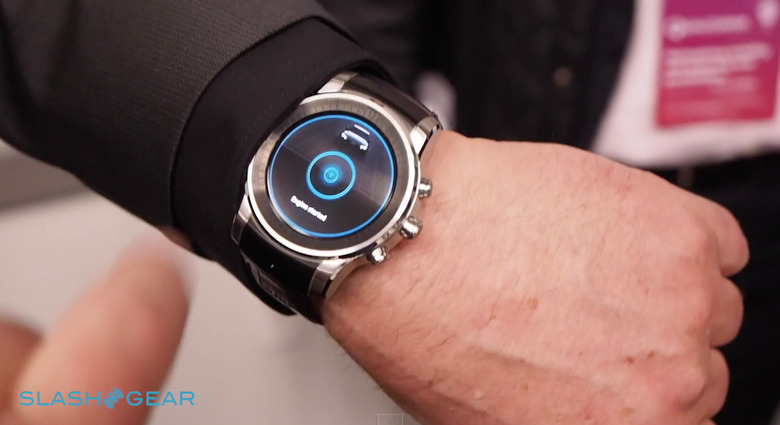 The automotive status symbol may no longer be the fob on your keyring but the smartwatch on your wrist, and we've got up close with the LG-made wearable Audi casually revealed during its CES keynote. R&D chief Dr. Ulrich Hackenberg used the watch to summon a self-driving Prologue to the stage, the touchscreen timepiece similar in appearance to LG's existing circular-screened Android Wear model, but updated to suit the German marque's automotive needs. Audi exclusively demonstrated the new smartwatch to SlashGear, and explained to me why it's more than just a G Watch R with a custom skin.
Audi announced the Prologue concept a few months back, an imposing coupé previewing the luxury aesthetic the company will borrow for its upcoming A8 sedan refresh. Prologue does have a few features the new A8 isn't expected to have, however, like autonomous driving.
The smartwatch was developed in partnership with LG, with a new, upscale metal and leather version of the G Watch R created to match not only the Prologue's design language but integrate more closely with its systems. It has a new UI on top of Google's standard interface, along with new hardware outside and inside.
[Update: The plot thickens - while it may look like an Android Wear watch, Android Central spotted that the unnamed watch is actually running Open webOS and supposedly has a baked-in cellular connection.]
For instance, there's NFC inside, which Audi uses to establish a secure connection between car and watch. Taking a similar approach to mobile payments – since you don't want someone to hijack your luxury cruiser – also opens the door to broader uses than just some on-stage showmanship.
Audi is investigating using the system to unlock rental cars, for instance, which would mean that customers would be able to access a vehicle without having to first check in at the rental counter. Dr. Hackenberg tells me that Audi believes such technology is only a few years away from being market ready.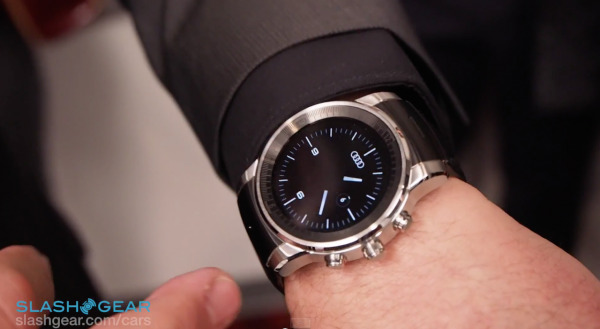 Meanwhile, biometric sensors in the watch could be used to track things like the driver's body temperature or heart rate, and then feed that data into the car.
Exactly how that might be capitalized on afterwards isn't entirely clear, though you could certainly imagine climate control that adjusts intelligently to how hot or cold the driver is feeling, or an infotainment system that reacts to stress at the wheel with calming music or even a warning that taking a break would be advisable.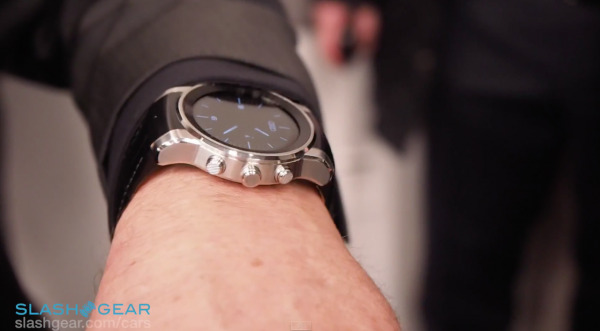 The customized watch – with its distinctive side trio of side buttons – isn't likely to show up on the options list for any production Audi any time soon. Remote start, locking and unlocking, and other basic features would likely be the first actions to turn production-ready, effectively replicating the features on a high-end key fob.
There's more on the Audi Prologue concept from our full behind-the-scenes report, and more from this week's show in our CES Hub.