This iPhone 8 dummy is the closest you'll get to the real deal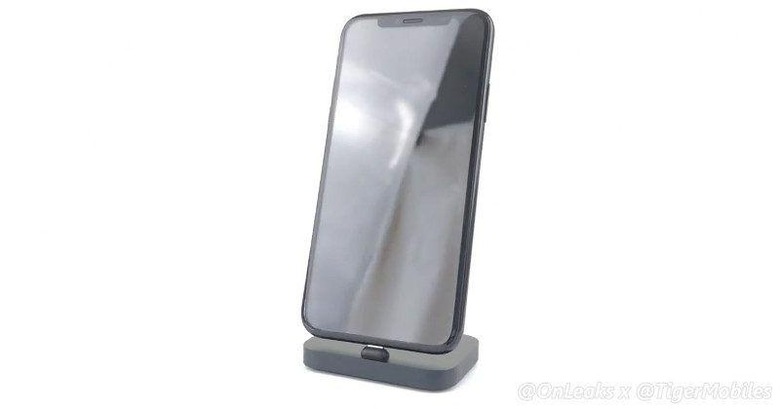 With barely three months left, Apple is most likely getting ready to mass produce the iPhone 8. Which also means that changes in design and features are going to be few and far in between. Rumors and insider scoop about the next gen, 10th anniversary iPhone have likewise dialed down, allowing OnLeaks, working together with TigerMobiles, to get a CNC-milled mockup made to excite fans and would be buyers. Presenting the iPhone 8, Dummy Edition, of course.
If the design of this now physical iPhone 8 seems familiar, then you've probably been keeping tabs on it for the past 2 months. OnLeaks himself clarifies that the model was based on CAD files he obtained back in April and rendered in 3D last month. If he's confident that nothing much has changed since then, then we are probably looking at how the real iPhone 8 would look like.
The iPhone 8's appearance is nearly featureless, and in a good way. On the front you have a nearly bezel-less display, with just a wide cutout at the top for the camera and sensors, which might remind some of the newly announced Essential Phone by Andy Rubin. Or vice versa. The smooth rounded edges of the iPhone 8 is nothing we haven't seen before.
The back of the iPhone 8 probably has the most "noise" and even then it is very minimal. The vertical layout of the dual cameras is definitely something that needs to get used to and might rub some the wrong way. The camera bulge is inevitable, but might not be as bad as it seems. At that thickest point, the iPhone 8 measure 9.1 mm while it is only 7.5 mm everywhere else. The iPhone 8 was also measured to be 71.03 mm wide and 143.5 mm long.
It is what the dummy doesn't can probably can't show that's the biggest missing piece in the puzzle: the fingerprint sensor. Apple is, of course, expected to put one underneath the display, which, of course, isn't shown in a model. If, however, Apple has similarly been stumped by the technology just like Samsung, it will also have to resort to a rear-facing fingerprint scanner, hopefully in a less awkward place.