This Fortnite Summer Job Is Every Kid's Dream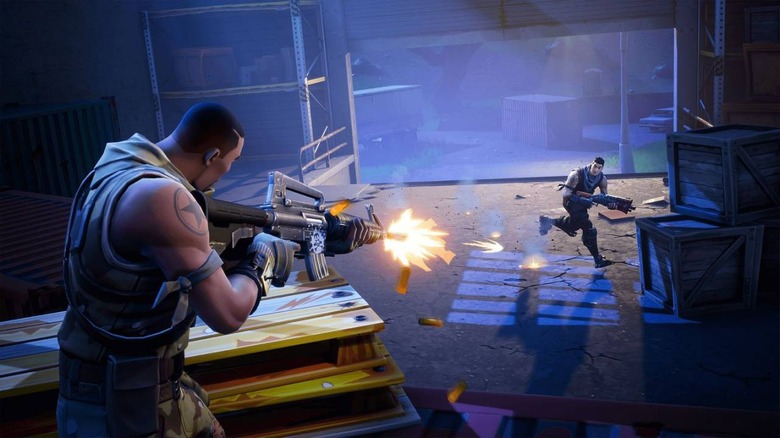 There are already plenty of people who make a good living playing Fortnite day in and day out, but you don't need to be a big-time streamer to earn some cash paying the game. One website is offering one person $1000 to play Fortnite for 50 hours this summer. There are some perks and requirements beyond simply spending 50 hours playing Fortnite, but still, you're getting paid to play video games (assuming you can land the gig).
The website in question is HighSpeedInternet.com, a resource for finding, comparing, and signing up for internet service in the United States. The idea, apparently, is to show the the benefits of playing a fast-paced third-person shooter like Fortnite on a fast internet connection with low ping.
In its call for applicants, the website says that whoever it selects for this job will receive a modem-router combo similar to the Nighthawk AC1900 C7000 from Netgear along with a gaming router similar to the Netgear Nighthawk Pro Gaming XR700. They'll also receive a year of high-speed internet service from their preferred service provider, covering up to $120 a month. Finally, the selected player will get a $30 allowance to spend either on Fortnite or other gaming-related necessities.
Of course, in addition to all of that, you'll also get paid $1000 as long as you play Fortnite for 50 hours between June 7th and July 31st, which works out to $20 an hour. It isn't a bad gig by any means, but if you're the one selected for it, there are a few things you'll need to do.
First, you'll need to be at least 18 years old and authorized to work in the United States. You're also required to stream all 50 hours of gameplay on Twitch, and you'll need to submit a speed test of your connection when you apply. Finally, you'll need to write up a report comparing the experience of playing Fortnite on your old connection to playing on your new connection when you've finished your 50 hours.
If you think you can meet those requirements, you can apply now over on the website's job page. Applications will be open until May 31st, and the person selected will be notified on Friday, June 7th. If you're thinking about applying, good luck, because we imagine a lot of people are going to be interested in landing this job.