This breathalyzer wearable detects alcohol levels through the skin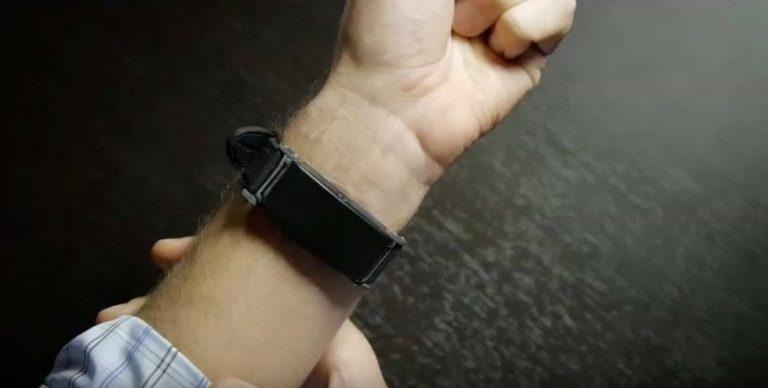 Wearables can track can track all kinds of health a fitness data these days, but here's one that focuses on something different: how much alcohol you drink. Called BACTrack Skyn, the wristband acts like a wearable breathalyzer, even though you don't technically breathe into it. Instead, it measures blood alcohol levels through you skin using fuel cell technology similar to what law enforcement relies on.
The device comes from a startup that goes by the name BACTrack, and they're known for producing standard breathalyzers for both police and consumers. The BACTrack Skyn just took first place at a National Institutes of Health (NIH) competition this week, winning a $200,000 grand prize.
BACTrack explains that it takes about 45 minutes for any alcohol consumed to be transmitted through the skin, and thus the wearable can't be used for real-time tracking, nor can it replace the breathalyzers that law enforcement uses in most situations.
Instead, the Skyn is meant to detect and record a person's recent history of drinking habits. One intended purpose is for the band to help doctors and researchers get an accurate measurement of someone's alcohol use. In some cases, it could also play a part in someone's treatment for alcohol abuse.
The Skyn connects with a smartphone app over Bluetooth, so it offers features that you'd expect, like warn the wearer that they've been drinking too much if it detects they're driving. But it can also send a message to a family member or friend if someone is trying to remain sober and alcohol is detected in their system.
While the device that took part in the NIH's competition was a prototype, and BACTrack hasn't submitted anything to the FDA for testing or approval yet, the company says it's offering pre-orders for a limited release of bands this fall.