Thin Blips macro and micro lenses fit all smartphones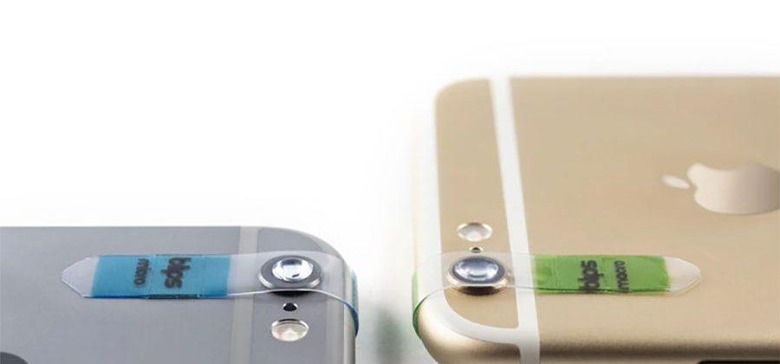 The most common type of camera out there today is the smartphone camera. It's the camera that we all have in our pockets and when a picture opportunity arises, the smartphone camera is right there to take the shot. People wanting to do macro and micro photography on their smartphone can now get some cool and easy to apply lenses that are very thin compared to what we normally see with add on smartphone lenses, these lenses are called Blips.
There are no rings or special cases needed with Blips lenses; they are essentially like little stickers that stick to your device over the camera lens. The macro lens lets you get up close for shots like the sample seen in the gallery. The micro lens gets you even closer and is like having a microscope in your pocket.
Both lenses are very thin with the Macro lens 0.5mm thick and the micro lens 1.2mm thick. The lenses are so thin that they pack into a card that can be kept in the wallet for when the need to use them arises. The micro lens can distinguish details down to <4 microns. The lenses stick to the phone using an adhesive that can be repositioned and used multiple times.
The film the lens is attached to can be cut with scissors to customize the shape to your smartphone. The lenses will work on all smartphone models thanks to their stick on nature. The macro lens allows you to take images with clear focus at half an inch from the object. The project is on Kickstarter seeking a bit over $17,000 and has raised over $40,000 at writing with 38 days to go. A pledge of around $23 will get you a basic kit with both macro and micro lenses and the app for iOS or Android devices. Shipping is expected in September 2016.