Thief steals $60k worth of valuables from Steve Jobs' home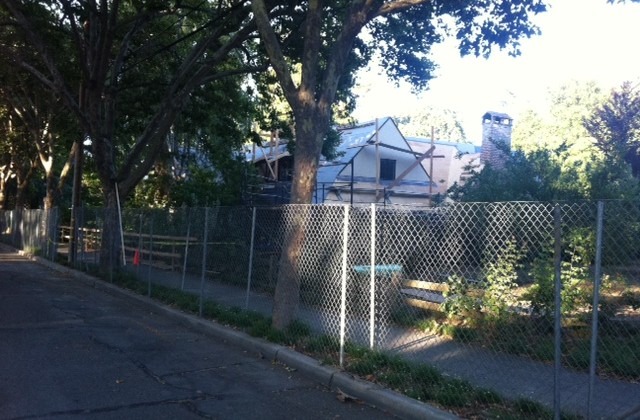 The residence where Steve Jobs lived in Palo Alto, California, was burgled late last month, according to the Associated Press. Around $60,000 worth of computer equipment and valuables were taken from the home. Police have already arrested and charged a suspect, 35-year-old Kariem McFarlin. McFarlin is currently in jail with his bail set at $500,000, and is due to attend a court hearing for his case on August 20th.
The burglary happened on July 17th, but is only just now being reported by news sources. The police department handling the case has declined to say whether the equipment that was stolen belonged to Steve Jobs or another family member. The prosecutor in the case, however, did say that the suspect may have been unaware of the significance of the home he was robbing.
According to the report, the house was surrounded by a construction barrier during July. That may have allowed outsiders to wander onto the premises without arousing suspicion, but the details of how McFarlin undertook the burglary aren't clear. McFarlin is being charged with residential burglary and selling stolen property.
Details of what was taken haven't been made available, but the home of the late Apple CEO is sure to have contained expensive computer equipment along with valued possessions. It's not clear if the police have managed to recover any of the stolen goods either, but seeing as how McFarin has been charged with selling stolen property, it might be already be too late.
[via MacRumors]