These Sonos devices lose software support in 2020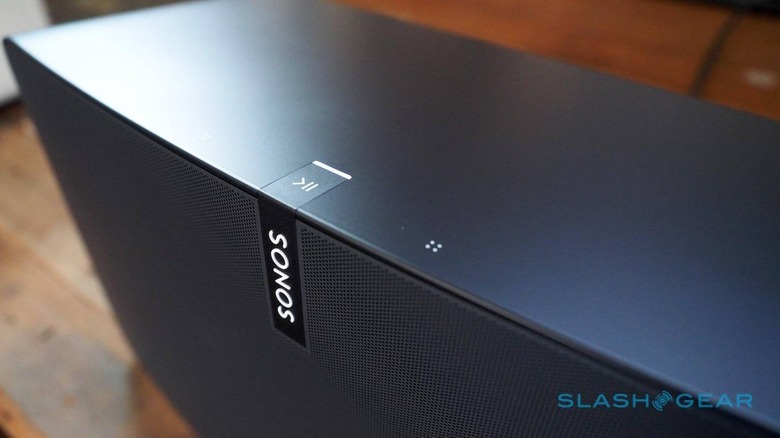 Sonos announced today that it will be ending support for some legacy hardware later on this year. The phase out won't happen for a few months yet, and Sonos says that it will only impact its "oldest products." Those products can still be used once support ends too, but they'll no longer receive software updates and new features from Sonos.
The devices slated to lose support include "original Zone Players, Connect, and Connect:Amp (launched in 2006; includes versions sold until 2015), first-generation Play:5 (launched 2009), CR200 (launched 2009), and Bridge (launched 2007)." All of those products will stop receiving software updates in May 2020, though a more specific date beyond that month-long window wasn't shared.
Sonos says that users of this hardware have two options once support ends: they can either continue using the devices as they have been, or they can trade up to a more current Sonos product. Sonos will give users a 30% credit for each legacy device replaced through the trade-in program, with the old hardware then recycled. Participating in the trade-up program will put these devices into "Recycle mode," which will remove personally identifiable information.
Users will then take their old hardware to "a nearby certified e-recycling facility," though the company notes that if there isn't one in your area, it will pay for you to ship your devices back to it for recycling as well.
"We're extremely proud of the fact that we build products that last a long time, and that listeners continue to enjoy them," Sonos said in an announcement today. "In fact, 92% of the products we've ever shipped are still in use today. That is unheard of in the world of consumer electronics. However, we've now come to a point where some of the oldest products have been stretched to their technical limits in terms of memory and processing power."
If you're unsure if your device is one of the products slated to lose support in May, Sonos says you can check by logging into your sonos.com account and looking at the "System" tab. We'll let you know when Sonos shares more – specifically a more precise date for this sunsetting – so stay tuned.