These Shoes Are 'Knitted' Using A 3D Printer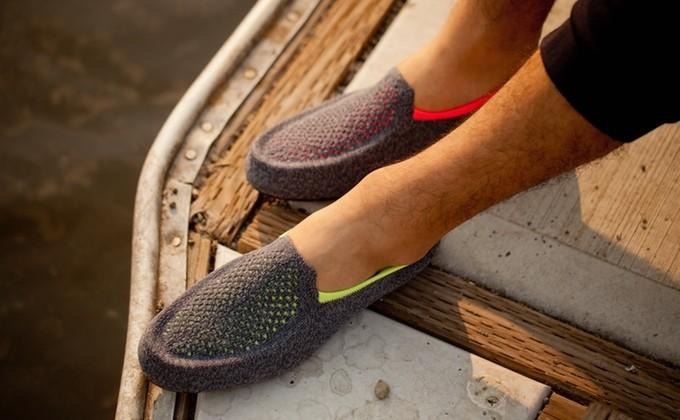 There's a new pair of shoes pining to get on the market, and they come in a knitted form. Unlike ordinary knitted shoes, though, the JS shoes are created using 3D printers — though you wouldn't know it by looking at them. According to the shoes' creator, these are the first 3D knitted shoes ever, and they comes with several benefits, not the least of which are light weights and soft textures.
The JS shoes are said to be environmentally friendly, presenting a "huge reduction" in manpower compared to traditional shoe creation; the creation process also produces less waste, as they're printed as a single unit. The shoes themselves are described as being soft and flexible, something demonstrated in the video below.
Another benefit of 3D printing is the level of customization possible — because the shoes are designed digitally and then printed using a machine, many materials can be available and a variety of intricate colored patterns can be produced. Keeping in line with the customization, JS Shoe will also allow customers to order single shoes at a time, allowing for mixing and matching rather than traditional mated pairs.
JS Shoe, the company behind the new knitted shoes, is seeking $50,000 on Kickstarter where more than half of that has been raised with 41 days remaining. The early bird units are sold out, but a Kickstarter special is still available at $79 USD for a paid. Eventual retail price is planned to be $89 USD. Shipping to backers is estimated to start in March.
SOURCE: Kickstarter