These games are optimized for Razer Phone's 120 Hz refresh rate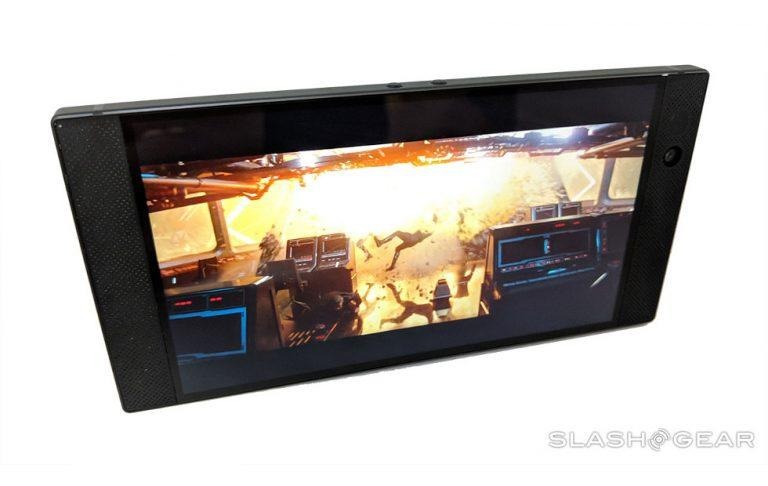 There are very few in the market that can boast of double (or even quadruple) the refresh rate of most mobile devices. Even fewer, in fact only two, smartphones can claim that feat. The Razer Phone's 120 Hz display is designed for games primarily and videos secondarily. It will be, however, all for naught if there are no games to actually take advantage of that feature. Fortunately, Razer has just published a lengthy list of Android titles that will play buttery smooth on the Razer Phone's max display settings.
For regular smartphone usage, 120 Hz is icing on top, making the UI feel more responsive and more fluid. For gaming, however, 120 Hz becomes the main course, increasing the immersion and improving the overall visual experience, which is already not that much on a small screen like a phone.
But just because the Razer Phone can doesn't mean all content will be able to take advantage of that feature instantly. In fact, some games might have trouble running under 120 Hz. For those cases, Razer does provide the Game Booster app to specifically dial down the refresh rate when playing games, mostly older titles like Jetpack and Sonic 2.
As for the games that do run beautifully in 120 Hz, they make up quite an impressive list of modern and popular titles across a wide range of genres. Here's the full list, with possibly more to come in the future:
Fighting
• Tekken Mobile
• Injustice
• Injustice 2
• Mortal Kombat X
Racing
• Gear.Club
• Asphalt 8
• Riptide GP: Renegade
RPG/MMORPG
• Final Fantasy XV: Personal Edition
• Space Rangers: Legacy
• Vendetta Online
• Runescape
• Lineage 2: Revolution
• Evoland
• Middle Earth: Shadow of War
Arcade
• Pac-Man
• Pac-Man Pop!
• RC Soccer
• Super Samurai Rampage
• Chicken Jump
• Zen Pinball
MOBA
• Arena of Valor
• Vainglory
FPS
• Modern Combat 5
• Shadowgun Legends
• Hitman Sniper
RTS
• Titanfall Assault
• Warhammer 40k: Freeblade
• Warfair
• World of Tanks: Blitz
• World of Warships
Action-Adventure
• KillAllZombies
• Meridian
• Bug Butcher
• Caterzillar
• Dash Galactic
Sandbox
• Minecraft
• Sandbox 3d
Other
• Chameleon Run
• Armajet
Puzzle/Strategy
• Star Vikings
• Puzzle Quest 2
• Talos Principle
• Mini Metro
• Hitman Go
• Lara Croft Go
• Deus Ex Go
Sports
• OK Golf
Rythym
• Dub Dash
Location-based
• Pokemon Go
SOURCE: Razer