These are the 72 new emoji coming in Unicode 9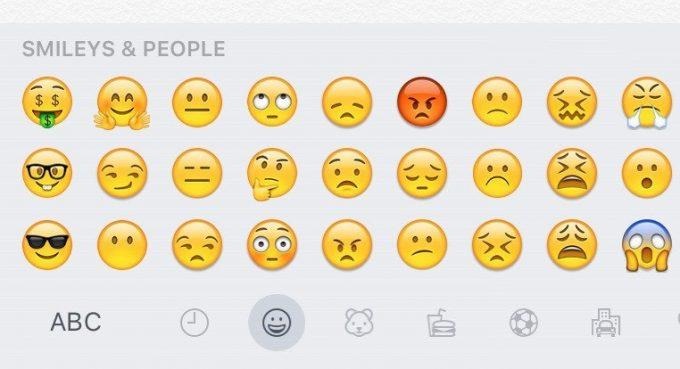 Brace yourselves, heavy texters, there's new
on the way! The Unicode Consortium, which oversees the official library of emoji in use, has revealed the 72 new characters that will make up this year's addition. Most of the new designs fit into the categories we're all familiar with, such as food, smileys, people, and animals, but there are quite a few that are direct reflections of actions and responses that have only developed in the last few years among mobile users. Namely, the selfie and the shrug gesture.
Now, we before we get to excited, it's important to remember that these new emoji have only been confirmed to be added to the Unicode 9 language, which will be released on June 21st. That doesn't mean that these characters will automatically be added to your iPhone or Android device. It's up to Apple and Google to update their OSes to include these emoji.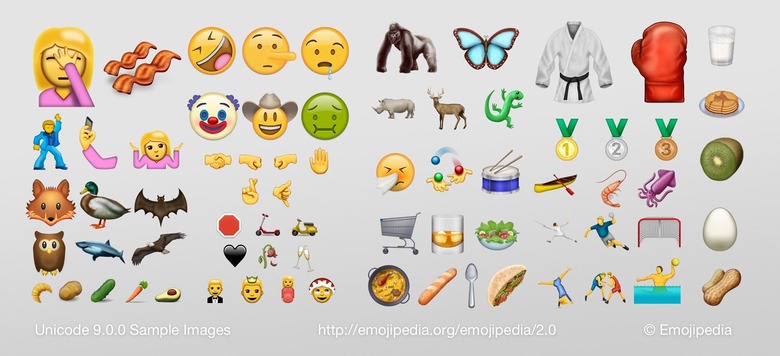 With that said, let's move on to the fun stuff. The smileys and people categories are see 22 new emoji added, including the face-palm, a face with a cowboy hat, a green nauseated face, a face blowing its nose, along with the previously mentioned selfie arm and shrug gesture, which are sure to be hits.
There's also plenty of new animals, such as a duck, shark, fox head, gorilla, deer, a very Batman symbol-like bat, and my personal favorite, an owl. On the food side of things there's a potato, croissant, avocado, pancakes, a single egg, and another sure-fire winner, bacon!
Lastly, in the objects and sports categories, users will soon find emoji like a spoon, shopping cart, drum, canoe, 1st/2nd/3rd place medals, a boxing glove, martial arts uniform, wrestlers, and fencing.
The mock-ups seen here come courtesy of
and are specifically done in the Apple-style, so there's a chance some of the characters might look slightly different, especially on Android.
Oh, and there's one other new emoji in the people category I forgot to mention, however it may have some users wishing they could delete it from their keyboards: the clown.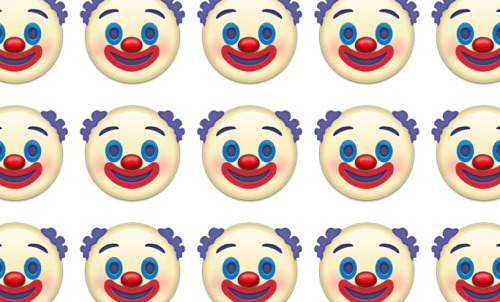 SOURCE
,