Thermaltake puts external fan on Cyclone gaming mouse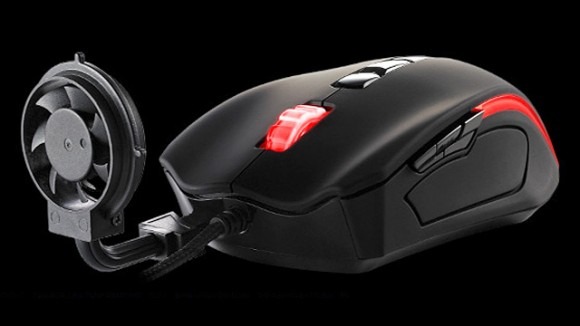 What do you do when you break a sweat from all that PC gaming? You use a mouse that has an external fan mounted on it, that's what you do. Thermaltake quite literally wants to blow you away with the new Tt eSports Element Cyclone gaming mouse, which is the first mouse for gamers that has a unique outside fan on it, designed to bring some cool relief to sweaty gamer hands.
Other mouse models have previously come with built-in fans, but the Cyclone Edition is the first to feature an external fan, making it really stand out against the rest. And if your hand gets too cold or the fan becomes a bit of a nuisance at any time, it can be detached from the mouse whenever you want. The fan operates pretty quietly, just at an output of about 21.7 dB.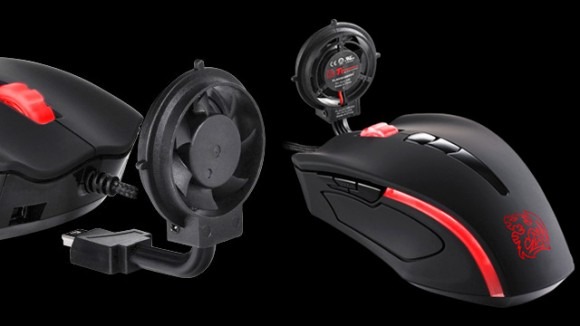 The 30-millimeter fan operates at up to 6,000 RPM, and because it has to support the fan, it doesn't work wirelessly. While it sure is unique, the reality is that it may only be super effective at cooling the top of your hand and leaving your palm still pretty sweaty.
No pricing or information on global availability of the Cyclone gaming mouse has been provided by Thermaltake just yet.