Thecus unveils N2200 NAS storage solution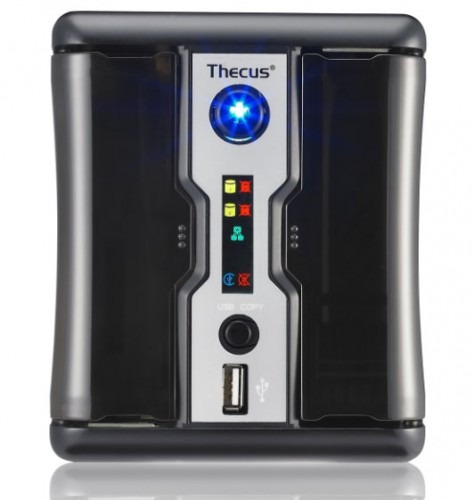 It used to be that network attached storage (NAS) was something that you only needed in an office setting. Today with the huge amounts of digital content that the average consumer produces and consumes, storing all that content can be a challenge at home. For this reason, several home NAS solutions are now available.
Thecus Technology has announced its latest NAS device called the N2200. The device is aimed directly at the user looking to store their favorite digital content. The 2200 has dual 3.5-inch drive bays that can support up to 2TB of storage each.
The drive bays can also accommodate 2.5-inch HDDSs. Once two drives are installed, the N2200 offers RAID 0, 1, and JBOD support. The drives are also hot swappable and have auto-rebuild capability. The machine also has a built-in status LCD. Pricing for the NAS device is unknown at this time.