The Witcher is being turned into a Netflix series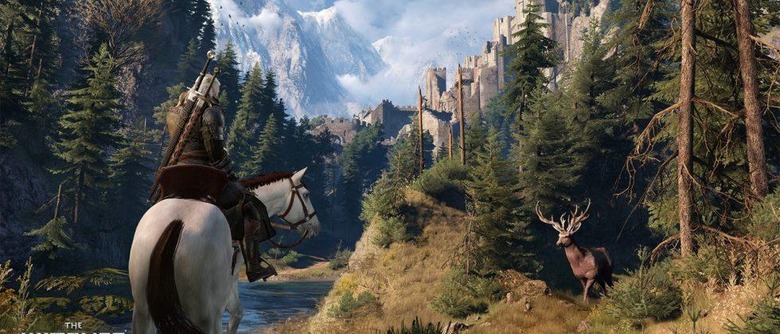 The Witcher video game trilogy may have wrapped up with the release of The Witcher 3: Wild Hunt, but those craving more Witcher content will soon be able to turn to Netflix. Netflix announced this morning that it will be developing a new series based on The Witcher. Given Netflix's track record with original series, this should be a pretty exciting announcement for fans.
Before fans of the games get too excited, however, you should know that this series will be based on the eight novel saga by Andrzej Sapkowski. The games take their inspiration from the same series, but if you were hoping for an adaptation of the video games, you might want to temper your expectations. Still, the novels have received acclaim all their own throughout the years, so the prospect of a series based on the books is great nonetheless.
Though the books were originally written in Polish, this will be an English-language series. Details on release, casting, and plot are non-existent at this point, though in today's announcement, Sapkowski gave fans plenty of reason to look forward to the show. "I'm thrilled that Netflix will be doing an adaptation of my stories, staying true to the source material and the themes that I have spent over thirty years writing," Sapkowski said.
He'll serve as a creative consultant on the show, and the fact that he says the show will stay true to the source material gives us an idea of what we can expect. The books, like the games, are very much meant for mature audiences, and have a certain moral complexity to them. In other words, perhaps we can expect something along the lines of HBO's Game of Thrones adaptation – brutal at times, packed with complex character interactions, and backed by an excellent story steeped in fantasy.
Hopefully the Netflix series proves to be as good as both the games and the books. More details should be coming down the pipeline shortly, but don't expect the series to launch anytime soon – given the complexity of something like The Witcher, we could be waiting some time for the series to launch.
SOURCE: Platige