The Witcher 3 Game of the Year Edition confirmed, August release date rumored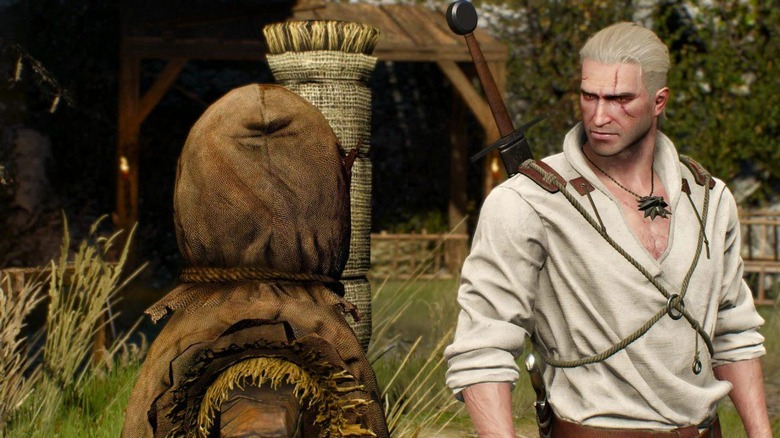 The Witcher 3: Wild Hunt is a game that has captivated critics and gamers alike, but if you've been waiting for an inevitable Game of the Year edition before getting in on the action yourself, your time might be coming up. After being leaked in a listing by German ratings board USK, developer CD Projekt Red has come out and confirmed the game's existence for Xbox One, PS4, and PC, failing to give many details beyond the fact that it actually is coming.
However, a Eurogamer source close to the project has said the game will be out on August 26, 2016, so assuming they're right, we'll have the game sooner rather than later. Obviously, we can expect the Game of the Year edition will feature The Witcher 3's two expansions, Hearts of Stone and Blood and Wine, though those aren't the only pieces of extra content CD Projekt Red has released for the game. Players have also been treated to bunch of free additions, ranging from new outfits and weapons to additional one-off quests. It's unclear whether or not those will be available in the Game of the Year version, but it seems safe to assume they will be.
After finding success and building an audience with the first two installments in the franchise, The Witcher 3: Wild Hunt was released last year to what seemed to be instant popularity. That popularity is apparently well deserved, as Metacritic ranks The Witcher 3 among the highest-rated games on all three of its launch platforms. In short, it's no surprise that many gaming publications opted to name The Witcher 3 as their Game of the Year for 2015, signaling the release of this new version long before we had confirmation from its developer.
We'll have to wait a bit longer until we get more official details from CD Projekt Red, but if that rumored August release date is correct, those details should be coming down the pipe quickly. For now, we imagine the knowledge that a Game of the Year edition is coming will be enough for some anxious gamers. Will you be picking up The Witcher 3: Game of the Year edition once it launches, or have your Witcher needs already been met?
SOURCE: Eurogamer