The Witcher 3 for Switch now features cross-saves with PC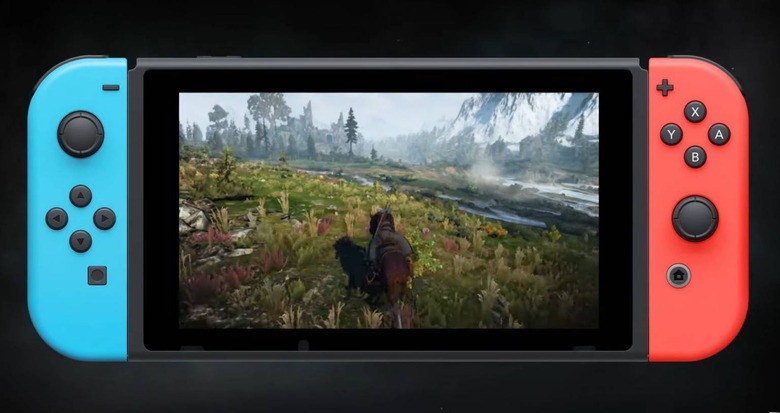 The Witcher 3 on Switch is receiving a pretty big update today, as CD Projekt Red has announced that it now features cross-saves with the PC version of the game. That's exciting news, but unfortunately for CD Projekt Red, the surprise was ruined a bit by the fact that numerous players were able to download this update before the patch notes went live. In any case, if you own The Witcher 3 on both Switch and PC, you can now share the same save between those two platforms.
More specifically, the Switch version of The Witcher 3 now allows you to link to either Steam or GOG and pull your save files from either service. This cross-save functionality also works for two Switch versions that are from different regions, though that seems like a rare scenario.
In its patch notes today, CD Projekt Red points out that mod-related bugs and blockers might be transferred to Switch if you're playing with a modded file on PC, so just to play it safe, it might be best to use this functionality with an unmodded save. Beyond that, changing the save file name on PC will mean that the Switch Cloud Save feature won't be able to recognize it, so it's a good idea to leave those untouched too.
In addition to cross-saves, this patch – which brings the Switch title to version 3.6 – also adds support for touch controls when using the HUD, menus, or while playing Gwent. There's also additional text languages to pick from, along with some rather vague "graphical options." Add to that various bug fixes and optimizations and we've got ourselves a patch.
CD Projekt Red says that additional voice over languages will be made available at a later date, and when they do arrive, they'll be offered as free DLC. For more on today's patch, check out the patch notes linked above, but otherwise, the update is live in the Switch eShop now.