The Walking Dead Renewed For Season Nine On AMC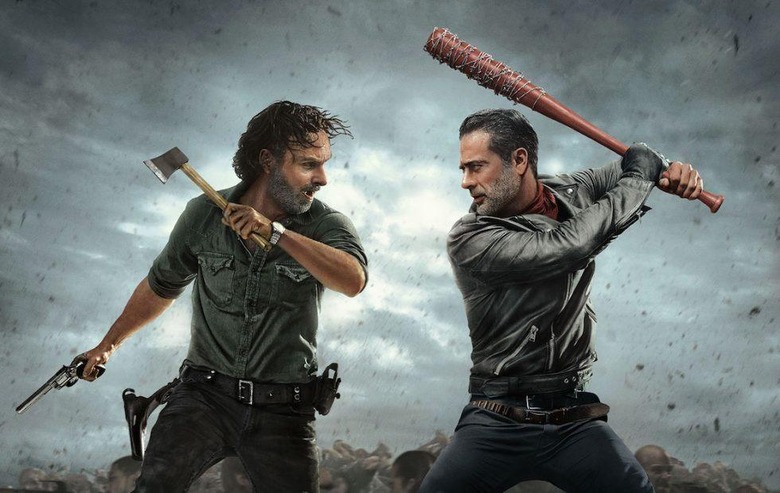 In what should come as little surprise, TV network AMC announced this weekend that its hit zombie apocalypse show, The Walking Dead, will be returning for a ninth season this fall. The news comes with an interesting shakeup behind the camera as well, as Scott M. Gimple, TWD's showrunner since season four, is being replaced by writer and co-executive producer Angela Kang.
Gimple isn't really going anywhere, mind you, he's just been promoted to Chief Creative Officer for AMC's Walking Dead franchise. In this new position he'll be overseeing both the original TWD series and its spinoff, Fear the Walking Dead, as well as any "potential brand extensions."
Kang has served as a writer on the show since its second season, and will be the first woman to hold its showrunner position. "Working on this series and having the opportunity to adapt Robert Kirkman's amazing comic has been a fangirl dream come true for me," she said in a statement. "I'm excited to continue working with Scott and the wonderfully supportive folks at AMC, and can't wait to share the next chapter of the story with our fans next fall."
TWD returns to television for the second half of season eight on February 25th, picking up after the revelation of a major character's looming death — a major departure from the original comics. Season nine will begin in the fall, alongside the fourth season of Fear the Walking Dead.
SOURCE Variety