The Walking Dead is coming to the PS Vita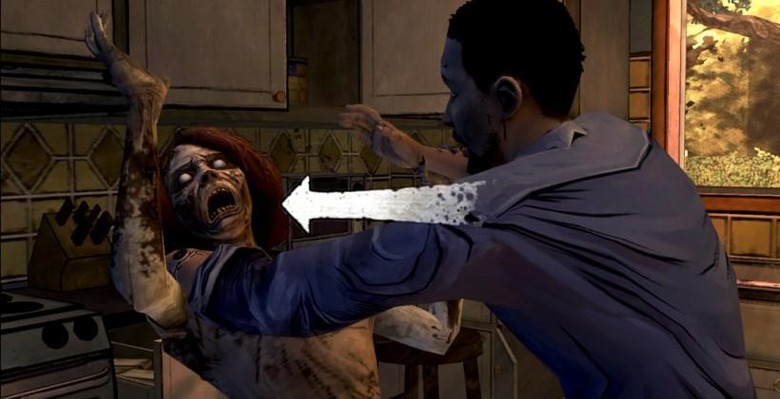 Fans of AMC's The Walking Dead, as well as fans of zombie apocalypse-based games will be happy to know that The Walking Dead video game will be making its way to the PlayStation Vita. The news was confirmed by IGN, and Telltale says that the game is set to be released sometime this year. The game should be released sometime before the Fall, when season 2 of The Walking Dead is set to launch.
Don Mesa, Director of Product Planning for Sony, says that the company is very excited that Telltale is working together with Sony. He said, "Having (a studio) like Telltale, a very successful indie developer, coming into to support us send a strong message." Telltale hasn't said, however, whether the game will be released as an entire season, or if it'll be released episode by episode.
Having developers still create/port their popular titles to the PS Vita is a sign of reassurance for the game console, and it should help boost sales of the system. The PlayStation Vita had a hard time nabbing sales after launching. Eventually, Sony decided to reduce the price of its PS Vita gaming system in Japan, and saw the sales for the system quadruple. Because the Japanese version of the PS Vita did so well after being discounted, Sony decided to extend the same discount to the United States. To ensure the stability of sales for the PS Vita, Sony will need more and more developers to bring games over to the device.
Many gamers are excited to see this game available for their PS Vitas. They will soon be able to play through the horrifying, gory storyline in this game anywhere they want. Another game PS Vita gamers can look forward to is the remake of Square Enix's Final Fantasy X and Final Fantasy X-2. The games are currently in development, but have made good progress so far. On March 25th, Square Enix is set to release an announcement trailer for both games. While the games will be sold under one title for the PlayStation 3, PS Vita owners will unfortunately have to pay separately for each game.
[via IGN]