The Times offering subsidized Nexus 7 32GB for £50 with purchase of subscription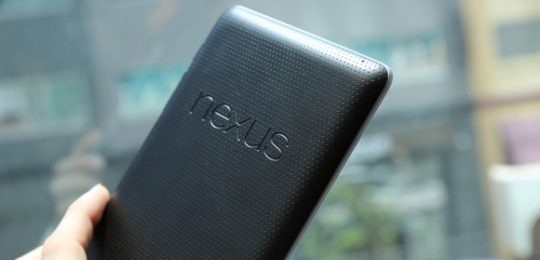 News Corporation's iPad-exclusive digital newspaper, The Daily, may have went the way of the dodo, but UK-based The Times seems to be staying alive with a new offer that will hopefully get more paying subscribers on board. The newspaper is offering a 32GB version of the Nexus 7 for only £50 if you buy 18 months worth of a £4-per-week subscription.
The subscription will get you access to the full site, as well as the mobile apps, but you can also bump up your subscription to include the physical newspapers if you want. The subscription alone would cost you £300, but if it's worth getting a Nexus 7 for 75% off, we don't see what the problem is, especially if you actually plan on using the subscription and getting all your money's worth.
The Times, which is one of the only major UK newspapers to keep its content behind a paywall, offers three different types of subscriptions. The Digital Pack is their basic plan at £4 per week, and it gives you access to the full site, as well as tablet and smartphone apps. The Classic Pack costs £6 per week, and that gives you physical copies of the paper, access to the full site, and access to the smartphone app. The Ultimate Pack costs £8 per week, and that comes with everything, including access to the tablet app.
If you were already planning on getting a subscription to The Times, we can't think of a good enough reason not to take the deal and run while you still can. The Nexus 7 is one of the most popular Android tablets on the market right now, and for good reason. It comes packing with Jelly Bean, and a beautiful 7-inch display with a 720p resolution.
[via Android Community]