The time has come: Pebble Time hits retail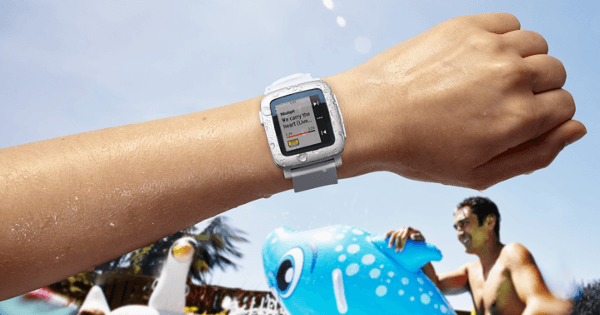 Kickstarter backers have had their fun, now it's time for the rest of the world. Pebble has just announced the availability, today and next month, of the Pebble Time, spreading color around the US and the world. The smartwatch, now with colorful and a few more tricks up its sleeves, has once again garnered popularity in Kickstarter, backed up by real, hard cash. Now it's time to see if it will meet the same appeal to the rest of the world who might be expecting something along the lines of the Apple Watch.
Pebble definitely upped the smartwatch ante with Pebble Time. Its main technological pull is the colored e-ink display, itself a rarity in consumer products. In an age of LCD touchscreen smartwatches, that might seem a huge step backward. In practice, however, this means that the Pebble Time can outlast the battery life of these more "modern" smartwatches by days. And now it doesn't have to be a boring shade of gray even.
That's not the only thing going for the Pebble Time, of course. It added a built-in mic in order to support voice replies, for example. Plus, unlike Android Wear and Apple Watch, which are exclusive and isolated gardens, Pebble Time works with both Android and iOS devices, admittedly not as deeply integrated.
All of that is now available to everyone, especially those in the US. Pebble has opened sales for the Pebble Time on its own website for anyone in the world to buy. For those in the US, Best Buy and Target will also offer the smartwatches starting August 17 both online and in outlets. Available in Black, White, and Red color options, one Pebble Time will set you back only $199.00 a pop.
SOURCE: Pebble