The Swiss Goldmund Eidos 20 gets Blu-Ray upgrade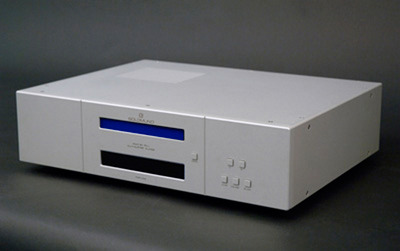 When the high end audio manufacturer starts to roll out a $17,000 blu-ray player, the coast is as clear as it can be; the Blu-ray has won. The Swiss Goldmund has decided it's the time to put a Blu-ray transport on the Eidos 20. It's not only their first entry in HD Format player but also the first Blu-ray player from High end audio industry.
For $17,000, you get the Swiss's Finest AC-Curator power supply circuit and magnetic damping for ultimate sound and video reproduction with least amount of mechanical and electrical distortions. If you are torn between getting a truck or the Goldmund Eidos 20BD, the later doesn't support SACD and probably not even BD-Live certified.
[gizmodo]