The Swiss Army knife of card readers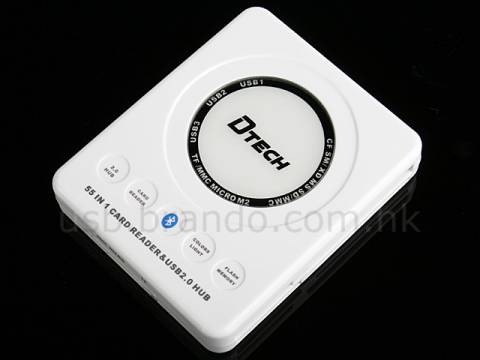 Everyone loves a gadget that can do it all. Just look at the Swiss Army knife, it can pretty much do anything you want it to.
This 55-in-1 Bluetooth Card Reader + Hub packs a lot of stuff into a tiny package. You've got your usual card reader that can accept most memory cards on the market. But then you throw in a two-port USB hub and the ability to add Bluetooth to your PC, and you've got yourself a handy gadget.
This little guy is apparently trying to become the Swiss Army knife of tech gadgets, because if you've got this little guy you'll always be prepared. At $29.99 you can't beat the price for what you're getting.
Brando Adds Bluetooth, Hub to USB Card Reader [via crunchgear]