The Sims 3 University Life expansion pack now available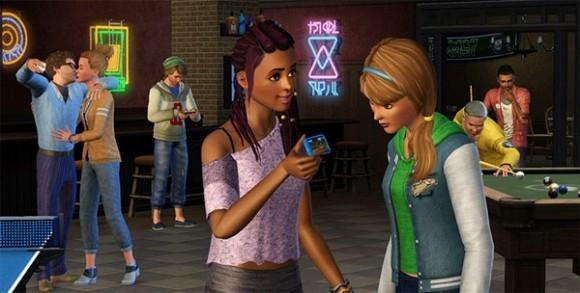 If you're a fan of EA's game The Sims 3, a new expansion pack for the game has launched this week. The expansion pack is called The Sims 3 University Life and is available to download for Windows and Mac gamers now. If you buy the Origin download version of the upgrade pack you'll get some exclusive items, but it is available as a physical retail game as well.
The expansion pack allows players to go to college and build new skills, engage in activities, and experiment with objects specific to their major in college. The expansion pack brings new venues, a campus quad, a lecture hall, and new housing options including dorms, fraternities, sororities, and apartments. Players will be able to join one of three social groups at college including jocks, rebels, and nerds.
EA says that building influence with the social groups can lead to advantages in the game such as earning dream jobs. The update brings a new smartphone to game characters allowing users to guide and track their influence among the social groups. Users can use that virtual smartphone to blog, take photos, text, and video stream.
Going to virtual college also allows players of The Sims to get ahead after graduation. Players who complete one of the six majors at the University will gain an additional trait slot, advanced entry to their chosen careers, and will perform better at work. The expansion pack also allows players to attend protests, parties, play juice pong, toss a Frisbee, and more. Buying the download version also gets players the School Spirit Pack that includes a Campus Cruiser vehicle, special hairstyle, and two new face paints. The expansion pack is available right now for $39.99.
[via The Sims]