The Ride - It's retro and new all at once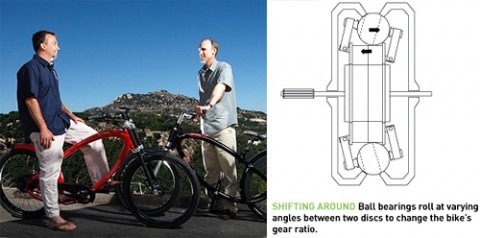 Even though I've not been on a bike in years I'd still like have one again. However, my "adult and sophisticated" self wouldn't settle for just any old ordinary bike. No, I want my bike to special and maybe have some sort link to the 1400's.
A bike inspired by Leonardo da Vinci would suffice. The NuVinci transmission, which is what makes "The Ride" special, uses ball bearings and a metal disc system to give you and infinite amount of gears. This concept was though up in 1490 by da Vinci, what can you say but that the man was a genius and ahead of his times.
You can get The Ride in either standard or a signature series version for $2,995 or $3,995 respectively. Yeah, it's pricey for a bike, but you couldn't buy the Mona Lisa for the same price as a caricature.
'The Ride' Bicycle has an infinite number of gears (Thanks to da Vinci) [via OhGizmo!]