'The Purge: Election Year' trailer mixes mayhem and politics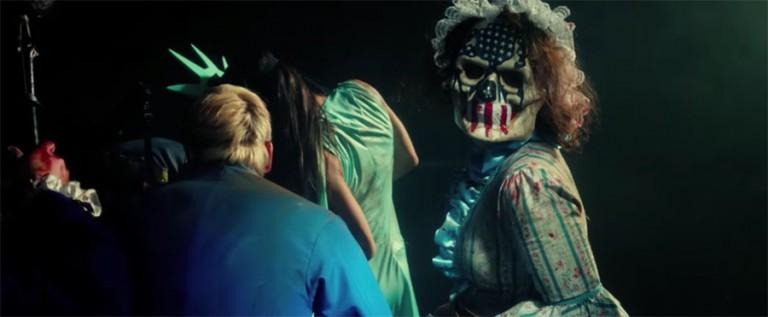 Universal Pictures has another The Purge movie in the works, and this one is tossing some politics into the mix. In what looks like the most promising of the soon-to-be-three series, The Purge: Election Year features the same crime free-for-all as the last two movies, only there's a new Senator in the mix looking to shake things up. Both politicians and the purge-friendly aren't happy about her crusade, and they're coming to take her out.
The Purge, for those unfamiliar, is a day the U.S. government has set aside for all manner of crime (in this fictional world, that is) — it is legal to do whatever on those days, including murder, leading many to venture out into the streets and get it all out of their system. As the past movies have shown, though, not everyone is okay with this system — many people simply barricade themselves indoors, hunkering down and hoping to survive for another year. As with most things, it is the poor who suffer the most.
In this latest installment, Election Year, the political aspect of the purge is brought front and center. As shown in the trailer below, there are some in the government with a vested interest in keeping the purge going, but one senator is causing a ruckus, petitioning for it to be stopped.
Her security team installs all the security trimmings one could need for the night of the purge — a night when troves of people are being sent to take the senator out. The trailer reveals the plot twist, though: someone has betrayed her, and the purge is already inside. She and her team are ousted, sent to the streets where they must survive with the aid of some friendly survivors trying to keep her — and her ideology — alive.
How it ultimately ends isn't known, of course, but the trailer hints that maybe it doesn't end well — there's at least one collective that has turned the purge into a religion, and they have her under the gun...literally.
The movie, most fittingly, will hit theaters Fourth of July weekend.
SOURCE: YouTube