The new MB Chronowing is more "watch" than "smart"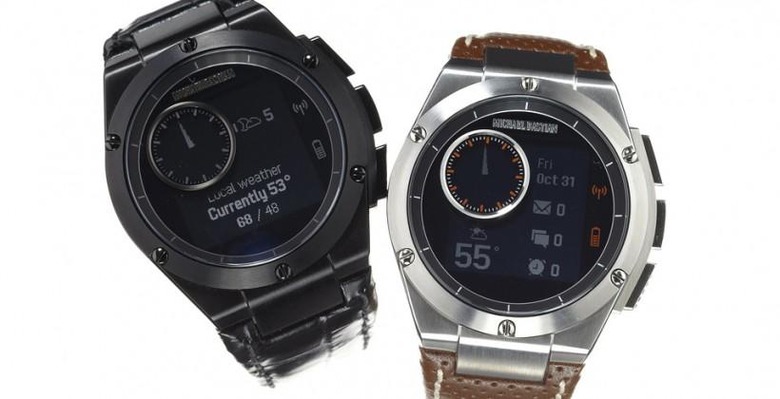 As smartwatches flood the market, each seems to try to do more than the last. A brighter screen, a more contextual set of alerts, maybe even a working relationship with other apps or devices. Within that spectrum ,there are some that even attempt to look more like a traditional watch. They meet that on some level, but fail to really capture the essence of a traditional watch while remaining smart. The new MB Chronowing swims against the grain, offering more tradition that tech.
The MB Chronowing is still tech, though. It's got an LCD screen (monochrome at that), and the hands you see are digitally rendered. What it's not, though, is interactive. There is no touchscreen, here, and you won't be able to dictate an email into your wrist Dick Tracy style.
There aren't even health monitoring features.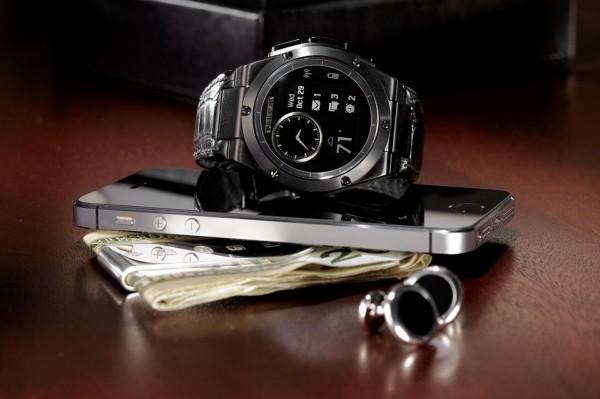 You will get notifications, though. The MB Chronowing displays alerts for emails, text messages, and other messaging platforms. It just doesn't ask that you clumsily try to speak or type — it just wants you to know you have something that needs your attention. Later on, though.
It's display isn't static, so there's room to grow. You can get stock quotes, weather info, and even have messages displayed if you need to be in-the-know at all times.
The MB Chronowing works with Android or iOS devices, and will go on sale November 7, but may not be available where you'd traditionally shop for a smartwatch. Instead of an electronics store, The MB Chronowing will be available through Gilt. The entry-level model is $349, which includes Sapphire glass and leather, rubber, and nylon straps. If you want to step up to an alligator band, the MB Chronowing will put you back $649.
Source: The Wall Street Journal