The Neoi 906E claims to be the thinnest QWERTY phone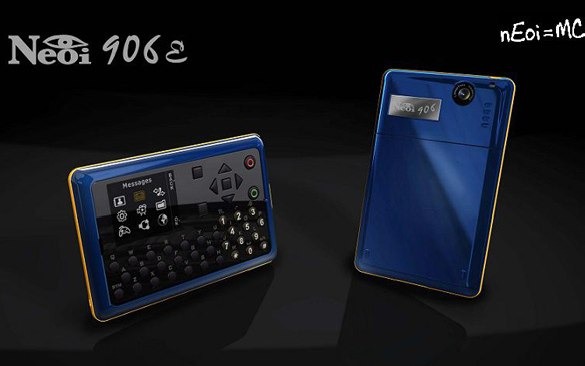 The Neoi 906E is a very thin tri-band GSM / GPRS handset that sports a full QWERTY keyboard. Making claims to be the "thinnest QWERTY phone," this handset certainly gets some attention be it negative or positive. Sometimes it's just hard not to laugh when you take a look at a phone that is "different."
The Neoi 906E is packed with many features including, a camera, MP3 player, microSD card slot expandable up to 8GB. Not too much is known about this phone but what we know is the extremely small screen is capable of 62K colors, TFT 26mm x 21mm, 512MB of internal memory and 620 mAh Li battery capable of up to 300 hours standby time and 150 minutes of talk time on a 90 minute charge.
The claim that the Neoi 906E is "The World's FIRST micro sized Java J2Me Hand Phone" may be all this handset has going for it. To better incite customers, they are offering a free CoomSuite Chat account and free client for their PC at home and work to the First 1,000 users to register with NEOI with a valid SIM card and Phone number. Not sure where your going to pick one of these up as there is a 500 minimum purchase number.