The Legend Of Zelda: The Wind Walker HD Gets Refreshed For Wii U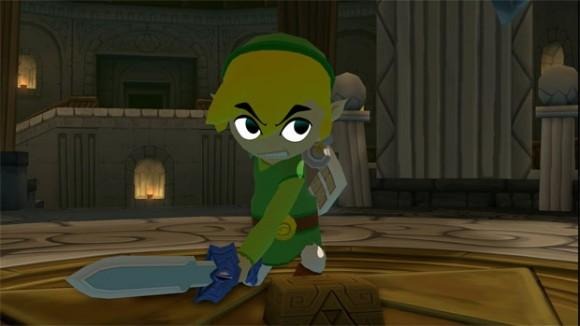 If you spent any time playing games on Nintendo consoles over the years, you've probably played a game in the Zelda franchise. Nintendo has announced that it has remastered one of the most popular games in the franchise in HD for the Wii U. The Legend of Zelda: The Wind Walker HD is now available to download from the Nintendo eShop.
Gamers will be able to download the updated game alone for $49.99. That seems a bit expensive for a digital download game, but maybe it's worth it. Zelda fans who want to play the remastered video game, but don't own a Nintendo Wii U can purchase a special edition bundle that includes a black Wii U console, a game pad controller featuring the gold Hyrule crest and symbols from the game, as well as a digital download code for the Hyrule Historia book.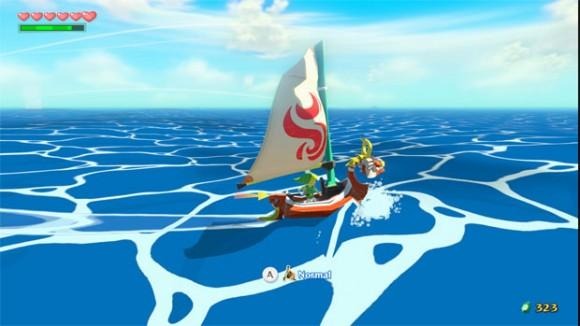 The special edition bundle also comes with a code to download The Legend of Zelda: The Wind Walker HD as well. If you're unfamiliar with the game from its original release, it tells the story of a boy who lives on an island that sets off on a quest after his sister is kidnapped by a giant bird.
The Wind Walker was originally designed for the Nintendo GameCube and was well-received by critics and gamers alike. The remastered version has enhancements to improve the game and has Miiverse functionality letting players place messages into Tingle Bottles that will wash up on the shore in another players game. The game also features the Swift Sail to double the speed of Links boat. If you don't like downloading games, a packaged version will land on October 4 selling for the same $49.99.
SOURCE: Zelda.com