The Last Jedi tickets: When and how to buy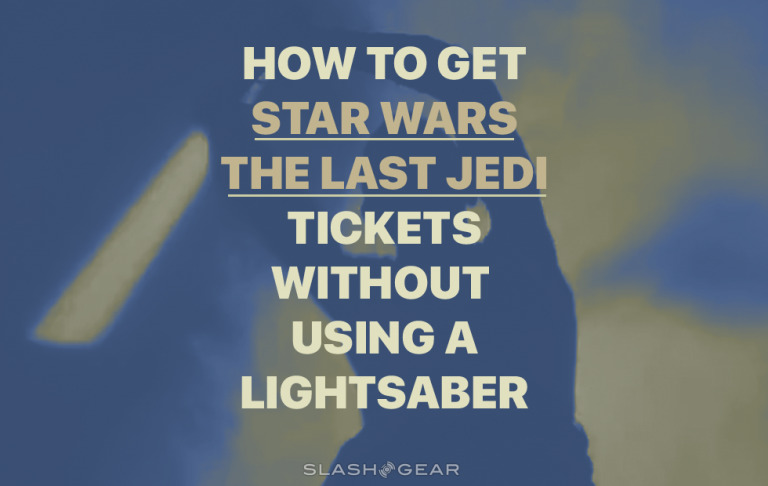 Tonight is a big night for Star Wars fans. Not only is a new trailer for The Last Jedi premiering during Monday Night Football's halftime on ESPN, but Disney will also be opening up ticket sales for the movie. If you want to be among the first people in the country to see The Last Jedi, you're going to need to be quick with your credit card information once those sales go live.
Indeed, we can likely expect the earliest showings for The Last Jedi to sell out quickly across the nation. We don't know when, precisely, tickets will go on sale, but we can narrow it down to a decent estimate. Remember: ticket sales will launch after the trailer premieres during halftime. That's important information for figuring out when you should be prepared to buy.
Monday Night Football begins on ESPN at 8:15 PM Eastern time. That should put halftime somewhere around 9:30 or 9:45 PM, though obviously, different factors can contribute to halftime starting earlier or later than that. To be safe, it wouldn't be a bad idea to tune into ESPN around 9:15 Eastern, assuming that you aren't already watching the game.
Once tickets go on sale, you should be able to navigate to your local theater's website to purchase yours. However, you might also consider purchasing your tickets through a service like Fandango, which announced today that VIP members purchasing tickets will get a free The Last Jedi poster. The poster itself won't be revealed until later, but hey, it's a nice little freebie that you won't get by purchasing from your local theater's website. Another service worth checking out is Atom Tickets, while some more popular chains to check in with are Cinemark and Alamo Drafthouse.
In the end, a service like Fandango or Atom will probably be your best bet. With Fandango, you can see showtimes for all the theaters in your area at once, so if you live in a city, it'll be easy to see at-a-glance which shows still have tickets available. Other than that, though, you'll be at the mercy of your local theater's website, which could very well become overwhelmed by the number of people trying to purchase tickets of their own.
How are you going to buy your tickets this evening? Head down to the comments section and let us know!