The JVC DLA-RS2 LCOS 1080p Gets Reviewed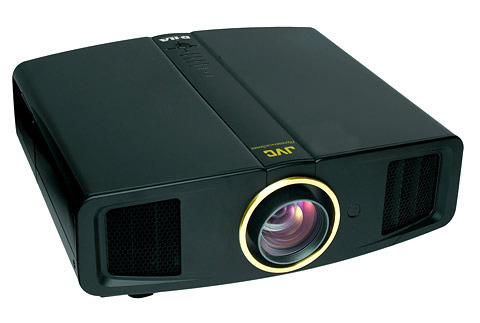 JVS last 1080p projector with D-ILA technology, DLA-RS1, was a big hit despite the oversaturated color dispute among the videophiles. The successor RS2 doubled the NATIVE contrast ratio to a whopping 30,000:1. It also added Vertical Stretch support for anamorphic lens fanatic, 1.3b hdmi spec for deep color and motorized zoom and focus. What's not compare to presuccessor is the lumens spec drop and price increment.
In the review by Evan, RS2 was once again awarded with the Editor Choice 2nd year in a row, just as what they did with RS1. Although the brightness drops about 18% in calibrated mode but they are very impressed with the deeper black. If you have a dedicated light control HT room in a cave without the ambient light introduced by the refection of the brighter color; the high contrast would really stand out with better detail in dark scene.
The price adjustment may not be wise but on the other hands, Sony is asking too much for their flagship SXRDVPL-VW200 at $15,000. RS2 is expected to be released this month at almost half the price compared to Sony. The buyer should consider if Motionflow (120Hz) and the benefit of adjustable convergence on the Sony is worth $7000 more.
JVC DLA-RS2 [via projectorcentral.com]