The Japan Tsunami ... how you can help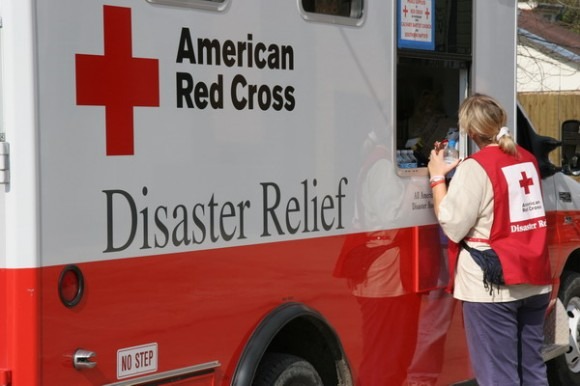 We're seeing some frightening and amazing images from the tremendous devastation that Japan has experienced this sad day. And it's only natural to see people suffering and wonder how we can help? Here's a quick list of things we can all do provide immediate relief:First, users can text a donation the Red Cross. By texting "REDCROSS" to 90999, Canadian Readers can text REDCROSS to 30333. Users will be debited $10 to relief efforts in Japan. One thing to remember though, is that most donations won't be credited to the Red Cross until at least a month or three later after that charge has been paid by the cellphone user through bill payment. So while it will be of tremendous benefit a few months later when the headlines fall away, there's other more immediate options including going to the RedCross donation site and selecting Japan Relief, or another pressing disaster relief project. Users can choose to pay by credit cards or even Amazon's payment's option. Users are also encouraged to donate blood for relief efforts as the scope of the disaster is so vast that blood supplies will be drastically spread thin.
There's a great organization known as ShelterBox, which has a kit that provides shelter, tools, water, and other badly needed supplies for up to 10 people and a green box about the size of a 30 gallon storage container. Users can donate in support here and can even track their sponsored box as it's being delivered and used. Very Cool. In addition to donating, users are also encouraged to hold their own fund raising on Shelterbox's behalf. For more information how to get involved, go here.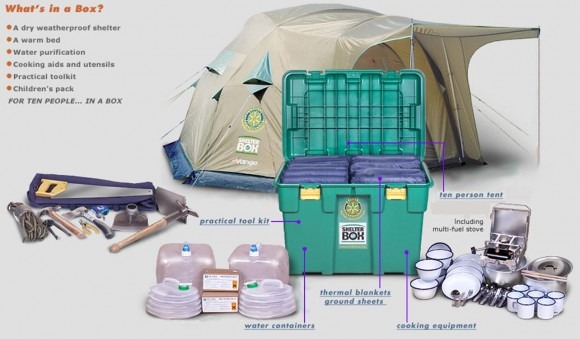 The Far East Broadcasting Company has organized Project ISA. The idea behind ISA is to setup a temporary radio station at the epicenter of a disaster area within thirty-six hours of a disaster. ISA goes in, hands out hundreds of radios and trains locals to act as reporters, getting interviews and to provide needed disaster information such as medical advice and counseling for thousands struggling with loss and grief, as well as resources for locating housing, food, etc. Now, to be fair, FEBC is a Christian Missionary organization, but Project ISA is purely an outreach to respond with compassion during a disaster and proselytizing is not their focus. Users can donate by going here.
Google has a Crisis Relief Project which provides relief supplies and tools worldwide. GCRP organizes emergency alerts, news updates and donation opportunities, and makes this information visible through their Google sites. In addition, they provide invaluable services including Person Finder and Resource Finder to help with locating victims and providing the necessary resources for disaster relief. They even offer updated satellite imagery and maps of affected areas to help relief organizations navigate disaster zones.

Paypal has organized a disaster relief effort and users can contribute via their Paypal accounts.  In addition, Paypal will be crediting all US 501(c)(3) organization or Canada Revenue Agency registered charity fundraising to aid Japan relief* for any payment fees from now until April 10, 2012. Paypal's blog will also be posting a list of certified charities to donate through their portal as soon as they have it together for Japan. Meanwhile, they advising following their Twitter and Facebook accounts for the latest.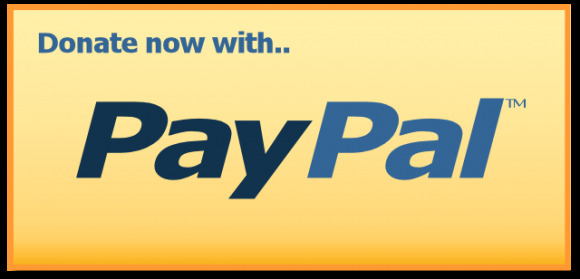 There will be dozens if not hundreds of options for reaching and helping those affected by this great tragedy. But there will also be efforts by criminals to play on your heart and to scam you with false relief efforts. Not only do they tempt well meaning users with please for help, but they create bogus online web pages designed to phish for your personal information and to install viruses onto your computer to create a bot network for other criminal activity. Even if it has official looking graphics like "Paypal certified," etc. It's hard to really know unless you do your homework.
It's important that users go to credible disaster relief organizations with their donations and to avoid unsolicited emails asking for help. Ask questions including who will benefit and what type of relief will be provided and be wary if those answers aren't forthcoming. Avoid middleman operations that are raising money to donate to others and go straight to the source of need. This will not only protect you, but will ensure more of your money goes where it's needed. Users are advised to contact the Better Business Bureau or the IRS should they have concern over any charity they are considering donating to.
"In the face of any disaster, Americans will immediately step forward with donations to aid the victims and their families," said Kim States, BBB President. "Unfortunately, we've seen time and time again that scammers will try to take advantage of the generosity of the public after a disaster; that's why it's so important to take your time and do your research before donating to relief efforts."
In the end, while it may be tempting to donate clothing or food, most relief agencies really have a need for cash donations. Not only on an immediate basis, but also with ongoing relief efforts like Haiti, Christchurch, Indonesia, and others. So while users are encouraged to donate for the immediate need, it's also important to revisit as you can to help when the focus of the world moves away to another disaster.