The iRBeacon is your excuse to ditch remotes forever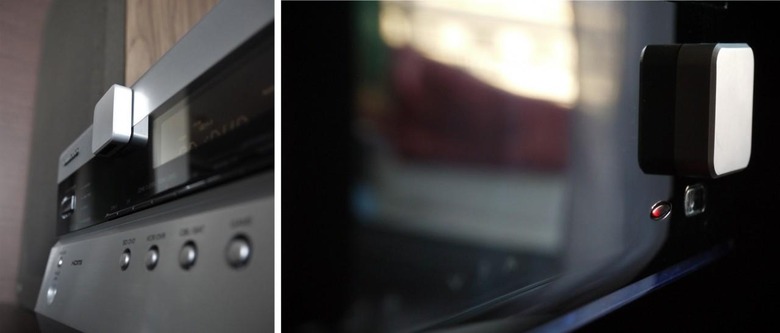 Universal remotes are often big, clumsy pieces of plastic that confuse us a lot more than they help. Even worse, if you misplace it, you might be out of luck on changing the channel. A new crowd-funding campaign could fix all that, though, making almost any smartphone — and nearly any receiver — compatible.
The iRBeacon is pretty simple; a small tag affixes to your infrared receiver (whatever it is), which bridges the technology gap that may exist between it and your phone. The little device communicates to your phone using Bluetooth Low Energy (BLE), but talks to your cable box, DVD player, or other media equipment using infrared.
An app also accompanies the small tag, so you have an interface as well as nearly unlimited capability. The Android and iOS versions of the app will even let you "set timers, edit personal preferences and set the way the iRBeacon should react to your presence."
Between the hardware and app, you'll never have to worry about whether or not your phone — or any other universal remote — is compatible with your stuff ever again. That alone might be worth backing this one.
The iRBeacon is in its early stages, but is already halfway through its funding goal. You can still get in on it for as little as $20, but the $75 option is better for those of us with a lot of technology around the house.