The internet's best April Fools' 2017 pranks and jokes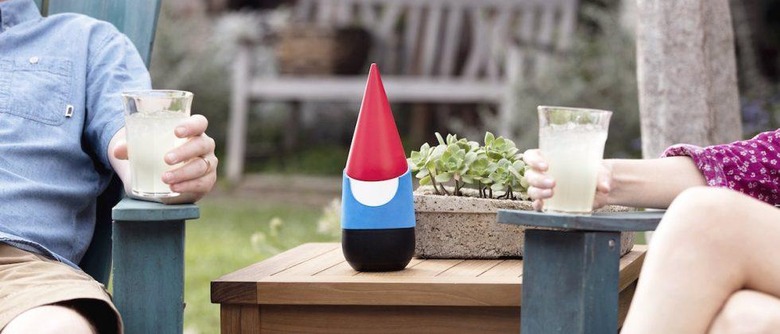 Today is the day the collective internet both hates and loves the most: April Fools' Day. It's a day that's plagued by fake headlines and announcements from websites (apart from the existing 'fake news' epidemic), along with humorous and creative joke products from companies and brands. We here at SlashGear won't be participating in the former, but have rounded up some of the best of the latter.Google Gnome
You can expect to see Google again on this list, as they've got several good product and service gags this year. First up is Gnome, which aims to make our yards just as smart as our homes have become. Like an imaginary sibling to the Google Home speaker, Gnome will make a number of outdoor chores and activities hands-free experiences.
Netflix Live
Netflix's joke is debut of its own live video service, hosted by Will Arnett. It's basically Arnett offering non-stop, stream of consciousness commentary on everyday objects. But unlike most pranks on this list, Netflix went all out and actually created a 50-minute video, albeit pre-recorded. Netflix subscribers can sign-in and watch the whole thing, but they'd better hurry, as it's not clear how long it will be available.
T-Mobile Onesie
T-Mobile has gone all-out and joined the wearables bandwagon, but not in a way you'd expect. The T-Mobile Onesie is, well, a full-body onesie that not only solves the problem of clothing, but also outfits you with 4G LTE nanofibers, thermal charging, and every conceivable fitness tracking feature you can imagine.
Lexus Lane Valet
Here's one that's so good you can't help but wish it was real. Lexus' Lane Valet tech solves the problem of when you get stuck behind a slow driver in the fast lane of the highway. It briefly takes control of the vehicle ahead of you, detects an opening in the next lane, and safely moves them over, allowing you to pass with ease.
Lyft Mono
Ride-hailing services like Lyft have revolutionized the taxi industry, making it so requesting a car takes little more than a few taps on a smartphone. Now Lyft has moved things to the next level with its Mono glove wearable, which lets users "autonomously" summon a ride just by lifting their hand.
Google Haptic Helpers
VR has finally become widely available to consumers, allowing people to jump into simulated experiences with ease. Today's headsets may cover sight and sound, but senses like touch and smell are left out of the equation. That's where Google's Haptic Helpers service comes in, with a team of specialists that come to users' homes to enhance VR with additional stimuli.
Amazon Petlexa
Amazon's Echo has made it easy to control technology by giving voice commands. With Petlexa, now your pets can pets can get in on the action, as the integration teaches Alexa to understand barks, meows, and squeaks.
Honda Horn Emojis
The biggest drawback to a car's horn is that it can only make one sound, making it difficult to communicate the right thing to other drivers. Honda's new Horn Emojis offer a variety of sounds to convey different emotions and expressions, just as emoji do visually.