The importance of CES and what to expect in 2011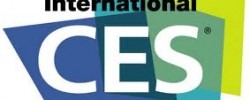 Next week, over 110,000 people from all over the world will head to Las Vegas for the annual Consumer Electronics show, (CES) the largest gadget show in the US. I attended my first CES in 1976 and in those days, this show had everything from watches to refrigerators on display besides TVs, stereos and car audio systems.
Over the years this show has evolved dramatically. For about a 20 year period they even had two shows a year, including a summer show in Chicago that had a heavy focus on digital gaming systems.
But, during the heyday of the PC, and especially when PCs took aim at consumers, CES started to decline, the Chicago show was cancelled and the January show's crowds went down. But as the PC industry changed and consumers showed strong demand, and its big show Comdex bit the dust, CES became the only serious place for vendors to show their wares. By 2002, consumer-based PCs became a real interest to CE retail buyers and industry folks.
At its height, CES drew over 140,000 to the show in January of 2008, but then the recession hit later that year and the next two shows barely hit 110,000 attendees. But even with the decline in crowds, CES still remains the most important consumer-focused gadget show in the world and has become a key place for companies to show off their new products for the coming year.
Interestingly, the timing of the show is actually problematic for a lot of vendors. In the early days of CES, the lead time for showing off a product behind the scenes and actually getting it to market was 9-12 months. So showing products in January that would be available for the holiday season made sense. This way the buyers could put their holiday orders in place at the CES show and expect them in time for the Christmas buying season. But now the cycle for showing a product to getting it to market, because of competition, has decreased dramatically and products shown at CES are now expected to be in the market no later then Q2. That means any products that will hit the market for the holidays are only shown in back room meetings now.
Another thing to keep in mind about the show is that it is sponsored by the Consumer Electronics Association. That means that this is an industry show whose sole purpose is to promote the consumer electronics industry and its members. And its HQ is based in Washington, DC so it is also a lobbying group for the interests of this industry. For example, CEA was a major champion of the analog to digital conversion, since it meant that the industry would benefit greatly because of this transition and now be able to sell millions of new digital TVs to consumers.
But in the end, it is the greatest gadget show on the planet. And over the last two years, it has become a most important event for promoting digital mobility. In fact, this year's major keynote will be by Ivan Seidenberg, the CEO of Verizon and all eyes will be on him as he is expected to say something about a possible Apple iPhone on their network. And of course, Steve Ballmer will open the CES Keynotes Wednesday night and is expected to talk about their tablet plans, a hot topic in the Microsoft blogosphere these days. But while the show itself will showcase all the new advances in TVs, HD audio and other CE devices aimed at making our lives easier and entertaining us, the real stars of this year's show will be mobile computing and communications devices.
The hottest product this year will be tablets. We have counted at least 47 new tablets that will be introduced at CES next week. Of course, most of these will be not be from name-brand vendors and all aim to ride Apple's iPad coattails into what is perceived to be a hot market for tablets in 2011. But some of the big players, such as Dell, RIM, Motorola, HTC and Microsoft and some of their partners will use this show to place a stake in the ground in this tablet space. And there will be extra interest in Motorola's tablet since they have sent to the media a teaser suggesting they will have the first tablets based on Android's Honeycomb OS, which is a version of Android optimized for tablets. Also, we believe Motorola has another product they will show off that could be groundbreaking so keep an eye on anything Motorola says, as this struggling tech giant seems to have found new life and could be one of the most powerful players in smartphones and tablets next year.
Last year's darling of CES, eBook readers, will also be there in large numbers and in much improved designs and formats. In fact, the NOOKcolor is perhaps the most important of the recent devices since it is really a mini-tablet disguised as an eReader. Current eReaders, like Amazon's Kindle, will still have a place in the market but I think that the NOOKcolor represents the real future of eBooks.
Of course, smartphones will also be a key part of CES's major focus. All of the big handset vendors and their partners, such as Motorola, HTC, Samsung, LG, Microsoft, etc will be showing off their newest and greatest smartphones. The one thing we analysts will be focusing on is the advances in high-definition mobile screens, as well as how these new designs utilize their OS and their UIs to make the user experience more powerful. And we will be scrutinizing the role of next generation processors to see how they boost performance and how all of these components and software impact battery life.
The big TV vendors will be there showing off the latest and greatest flat panel TVs and advances in 3D TV. However, while 3D TV was hot at last year's CES, the noise around the technology will be toned down this year since consumer interest has been lower then expected. TV vendors now realize that it will be a 3-5 year process to get consumers to really adopt 3D TV in any significant numbers. And IPTV will be of some interest at the show but, due to Google's decision to delay their IPTV program for a few months, the vendors who would have shown products with Google's software will most likely hold back given the circumstances.
Since I have been to all but three CES shows since 1976, I have had a chance to see this show develop, grow and change over this time period. While its core products will still be TVs, stereos, audio and mainstream CE products, its focus on mobile computing and communications is starting to make it a most important place for anyone in the mobile space to show off their newest products. It is true that CTIA and the Mobile World Congress will still be the shows most focused on smartphones as mobile computing platforms. However, CES is starting to come into its own as a significant mobile showcase, and if it continues to make mobile products of all types a major focus, its importance as a mobile show will only grow.