The Game Awards reveals all nominees for 2019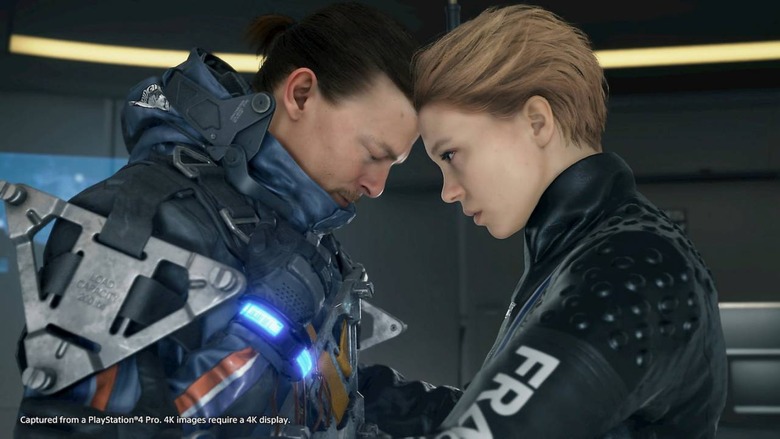 We're coming up on the annual Game Awards, and ahead of the show's December 12th premiere, Geoff Keighley has revealed all of the nominees for 2019. As there have been in recent years, 2019's Game Awards are packed with different categories, ranging from best eSports coach all the way up to the big kahuna, game of the year.
All of the nominees were revealed by Keighley in a 9-minute video published today. The game of the year nominees will all be familiar to anyone who has paid attention to gaming over the past year, as they include Control, Death Stranding, Resident Evil 2, Sekiro: Shadows Die Twice, Super Smash Bros. Ultimate, and The Outer Worlds. Super Smash Bros. Ultimate technically released last year, but it didn't launch in time for 2018 voting so it's being included in this year's line up.
Those six games feature prominently in other categories as well, so it seems like each one is bound to take home at least one award during the show. This year, there are a number of eSports-related categories, including the aforementioned eSports coach, eSports host, eSports player, eSports event, and eSports game of the year. The games nominated in that last category should come as no surprise to anyone, as none of them – Counter-Strike: Global Offensive, DotA 2, Fortnite, League of Legends, and Overwatch – were actually released this year.
If you'd rather not listen to Keighley rattle off game titles for nine minutes straight, you can view all of the categories and their nominees over at The Game Awards' website. It's there you can also create an account to vote on your personal favorites and learn how the winner of each award is determined.
The Game Awards should be a big show for more reasons than one. It's become standard practice to treat The Game Awards as if were part press conference as well, so we'll definitely be getting some new game reveals during the show. The 2019 Game Awards will be live streaming on December 12th at 8:30 PM Eastern/5:30 PM Pacific.