The Galaxy Note S Pen has plateaued and that's perfect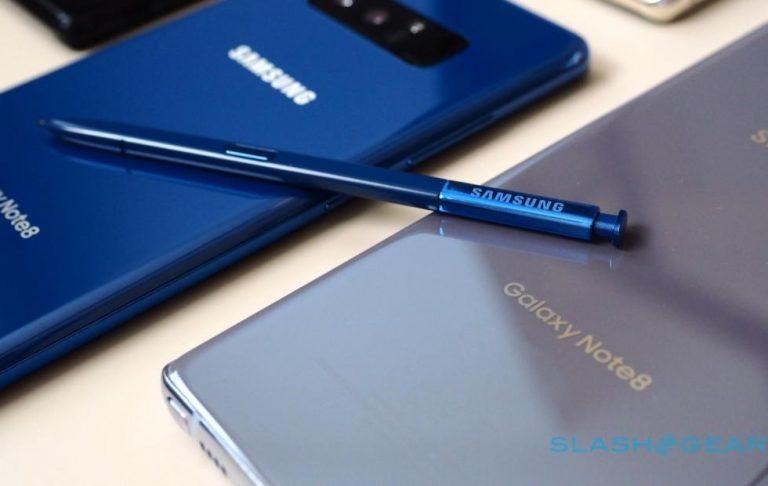 At first, the Galaxy Note 9 sounded like it was going to be yet another unexciting 2018 flagship like the Galaxy S9 earlier this year. Then came the rumors of a new S Pen feature that did stir up interest in next month's phablet. It is definitely quite an improvement, considering there hasn't been any significant change in the S Pen for years (the spring-loaded ejector doesn't count). Suffice it to say, the S Pen may have reached its peak maturity, which makes it the perfect time to transform it into a more refined and more serious tool.
What's coming
According to the latest rumors, the S Pen in the Galaxy Note 9 will have a multi-talented button. Instead of simply calling up Air Command or allowing other Samsung-specific functionality, the button will also serve as a Bluetooth remote control button for things like taking a photo, pausing or resuming music, and maybe even taking calls.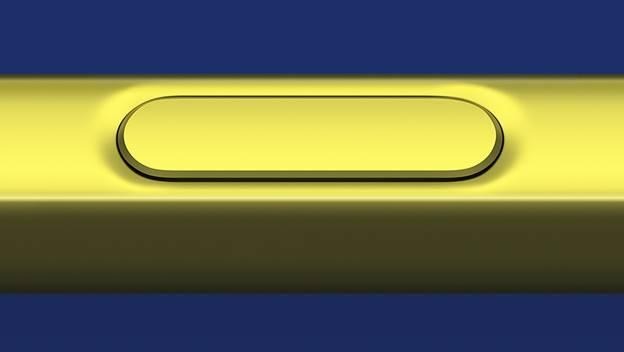 In theory, that Bluetooth functionality can be used for a lot of things. Perhaps it could be used to ring the phone when it's misplaced. Depending on how much freedom Samsung will give app developers or how Samsung's own limited commands will conflict with it, it can be used for third-party functions as well. It definitely turns the S Pen into more than just the input device that it really is, which hopefully won't distract Samsung from what actually needs to be done.
What's already there
Bluetooth or no Bluetooth, the S Pen is really a pointing device just like any other stylus. Of course, it differs from those styluses in three significant ways:
• It is always there
• It has an ultra-thin tip
• It has pressure sensitivity (thanks to the Wacom digitizer inside the Galaxy Note)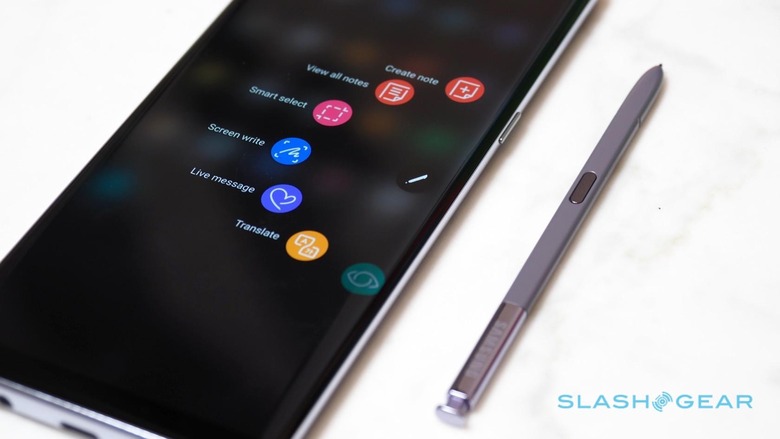 While that has opened up the Galaxy Note and related tablets to more creative and productive uses, most of the new features that the S Pen has received, both hardware and software, have been limited to that. Pressure sensitivity, for example, is now almost on par with professional digital pens at 4,096 levels of pressure. The pen itself is so thin that it's almost not ergonomic. To some extent, it has pretty much reached the limits of what a "stylus-in-a-phone" can be, which is the perfect time for Samsung to sit down and address the nitpicks that users have had over the years.
What's still missing
French author Antoine de Saint-Exupery was quoted to have said that "Perfection is achieved, not when there is nothing more to add, but when there is nothing left to take away." That definitely sounds appropriate for the S Pen. There is very little you can add in terms of pressure sensitivity, buttons, electronics, or size reduction without things actually becoming worse rather than better. That's not to say, however, that nothing can be done to improve it. In fact, there's still quite a lot, and they don't always require adding new features, especially hardware ones.
Here's a tip
That the S Pen has an extremely thin and precise tip is definitely a huge benefit. Not even LG's tip in its Stylo/Stylus models can compare. That, however, also comes with a disadvantage, especially when compared to other styluses from Wacom or, of course, the Apple Pencil. While the S Pen has had tilt and rotation support for a year or two now, it isn't actually that easy to use because of the diminutive size of that tip. The moment you do tilt the pen to shade, for example, you immediately hit the side of the pen. In other words, it's near impossible to make use of it anyway. A more conical tip could perhaps solve that.
Anorexic stick
This has actually been a problem with the S Pen from the very beginning but nowhere is it more evident than in the Galaxy Note 8. It is, of course, a design puzzle that requires Samsung to shrink the S Pen down to have more room for more important components inside the Galaxy Note phablet. The drawback, however, is that it also sacrifices on ergonomics. It can literally be painful to use the super thin S Pen for long stretches of time. Like when trying to create artwork. It's almost as if the pen has an innate RSI break feature. Curiously, some hardcore S Pen users recommend buying the S Pen for the Galaxy Tab S3 or Galaxy Book (they're compatible) if you want a more ergonomic experience.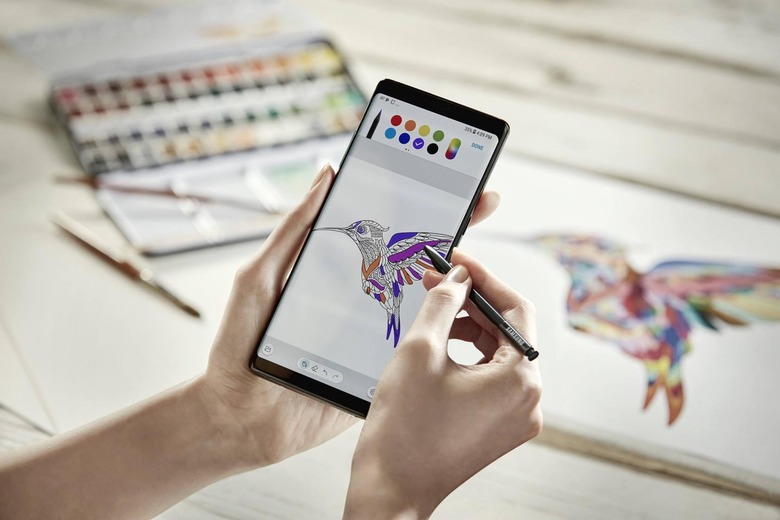 Pushing your button
Although powered by Wacom, the S Pen is not like any other Wacom stylus or digital pen in that it has only one button. Another difference is that you can't really use that button for things other than what Samsung has dictated, which can range from launching Air Command to selecting a section of the screen to copy to doing nothing. The rumored Bluetooth capability definitely adds more functions to that button but it might not address one of the biggest gripes creatives have over it: they can't use it for anything else inside apps. Stylus buttons are often used to bring up menus in art and note-taking apps and you have none of that with the S Pen.
Notable software
And speaking of apps, the biggest criticism about Samsung's S Pen ecosystem isn't actually the S Pen itself. It's about its apps with the biggest culprit being Samsung's own S Notes, now Samsung Notes. While the S Pen itself leaped forward in features and capabilities, the S Note seemingly regressed and was reduced to feeling more like an app to demonstrate those stylus features. While you have oodles of inking features, even including some handwriting recognition, you have lost templates, embedded media, cross-platform support, and backward compatibility with the older S Note. It is utterly ironic and tragic that for a device named the Galaxy Note, its Notes app is its most unimpressive feature.
Wrap-up
In terms of hardware capability, the S Pen is definitely at its finest. OK, maybe the Bluetooth remote control is a nice touch but it's pretty much at its hardware and feature limit. Samsung should, perhaps, admit that as much and, instead of spending resources thinking of fancy new features to add, they should spend the time refining and perfecting what's already there. Unless, of course, they're going to start from scratch with a foldable Galaxy X.