The Gadget Hound is perfect for people who lose stuff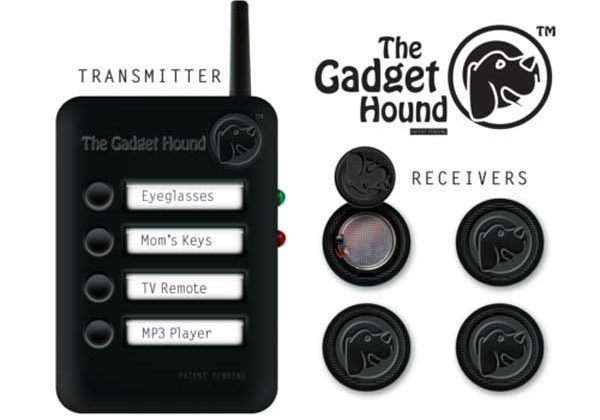 The system consists of a handheld transmitter and tiny receivers that look like something out of a 60s spy movie. The little receivers are about the size of a quarter and are black. To use the system you stick one of the little receivers to whatever it is you tend to lose be it a smartphone, your keys, or your glasses.
The system promises enough range to work even in a large 3000 square-foot home. The transmitter has four buttons that you can label to correspond to the specific devices you tend to lose. When you need to find one of those devices, you press the button associated to it and seconds after you press the button the receiver on your lost device begins to alarm.
The manufacturer says that the signal can be transmitted through walls and allows you to find your lost devices, even if they're in another room. This thing sounds like a modernized version of the key chain my mother had when I was growing up that set off an alarm when you clapped or whistled.
The Gadget Hound is on Indiegogo seeking funding now. A pledge of $99 will get you the standard version featuring for receivers while $129 will get you the deluxe version with six receivers. The project is seeking $60,000 and has 117 days to go. So far, only $603 has been raised.