The first trailer for Christopher Nolan's Tenet is here and it's weird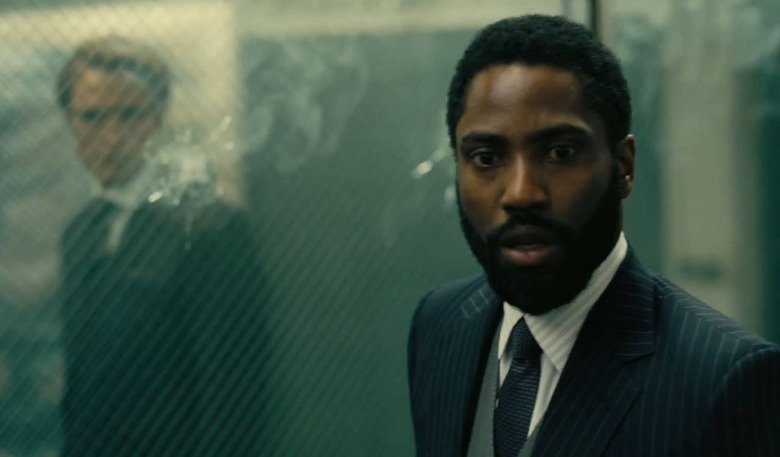 Christopher Nolan's next epic, a movie called Tenet, is arriving next year, and today we received the first trailer for it. Don't expect the trailer to clear up a whole lot about the movie's story, though – even though it's clear that Tenet will deal in time travel in some way, the most we can say with certainty after viewing this trailer is that Tenet will be another mind-bending thriller.
The movie stars the likes of John David Washington, Robert Pattinson, Elizabeth Debicki, Kenneth Branagh, and frequent Nolan collaborator Michael Caine. Tenet seems to revolve around efforts to stop a third world war, though it's made clear to John David Washington's character that another worldwide conflict entails something more severe than just a nuclear holocaust.
All in all, the trailer has some shades of Inception to it, which makes sense considering that both movies are billed as science fiction action movies. Toward the end of the trailer, a character played by Martin Donovan tells Washington's character, "All I have for you is a word: Tenet. It'll open the right doors; some of the wrong ones too."
Aside from what we can glean from this first trailer, Warner Bros. and Nolan have been keeping Tenet's story details under lock and key. Even the YouTube description for the trailer embedded above is devoid of any details about the movie, so it seems like the best way to figure out what Tenet is all about is to see it in theaters.
It'll be a while yet before we get the chance to do that, as Tenet won't premiere until July 17th, 2020. Now that the first trailer is out in the open, it probably won't be long before Warner Bros. releases more. We'll see if those shed anymore light on what to expect out of Tenet, so stay tuned for that.